Brain Teasers User Profile
F1ak Games
short ranking list

| | | |
| --- | --- | --- |
| 802. | Alice Lansangan | 0 |
| 803. | Bharathi | 0 |
| 804. | F1ak Games | 0 |
| 805. | knaf | 0 |
| 806. | Cristian Untaru | 0 |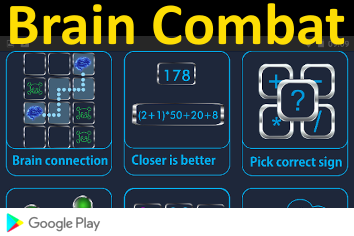 Black American patent
In 1896, a U.S. patent for a "Razor Stropping Device" was issued to black American inventor, Henry Grenon (No. 554,867). The invention combined a frame, a strop within the frame, travellers with horizontal movement along the frame, and a carrier mounted in the travellers to hold the razor blade. The device was designed to handle a razor while stropping it, and providing for the razor to automatically turn on its back when the direction of motion of the travellers is reversed.
A Faithful Woman
An elderly Muslim lady was well-known for her faith and for her confidence in talking about it. She would stand in front of her house and say "Allah be praised" to all those who passed by.
Next door to her lived an atheist who would get so angry at her proclamations he would shout, "There ain't no Lord!!"
Hard times came upon the elderly lady, and she prayed for Allah to send her some assistance. She would pray out loud in her night prayer "Oh Allah! I need food!! I am having a hard time, please Lord, PLEASE LORD, SEND ME SOME GROCERIES!!"
One night the atheist happened to hear her as she was praying, and decided to play a prank on her. The next morning the lady went out on her porch and found a large bag of groceries. She raised her hands and shouted, "Allah be praised!."
The neighbor jumped from behind a bush and said, "Aha! I told you there was no Lord. I bought those groceries, God didn't."
The old lady laughed and clapped her hands and said, "ALLAH BE PRAISED. He not only sent me groceries, but he made the devil pay for them!"