Brain Teasers User Profile
Neelima Subrahmanyam
short ranking list

| | | |
| --- | --- | --- |
| 30. | Maja Nikolic | 1303 |
| 31. | Пуфна Милева | 1246 |
| 32. | Neelima Subrahmanyam | 1106 |
| 33. | rayappan ray | 1004 |
| 34. | Mirjana Panković | 992 |
last 3 solved tasks
| | |
| --- | --- |
| The computer chose a secret code (sequence of 4 digits from 1 to 6). Your goal is to find that code. Black circles indicate the number of hits on the right spot. White circles indicate the number of hits on the wrong spot. | |
| I'm where yesterday follows today, and tomorrow's in the middle. What am I? | |
| Find the country and its capital city, using the move of a chess knight. First letter is I. Length of words in solution: 7,9. | |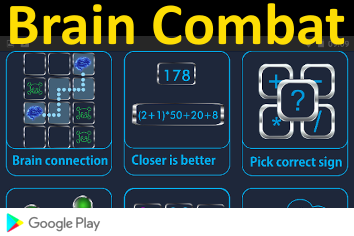 U.S.S. Nautilus, first nuclear submarine launched
In 1954, the first atomic submarine, the U.S.S. Nautilus, was launched at Groton, Connecticut. It was commissioned later in the year, on 30 Sep 1954. Its nuclear propulsion system was a landmark in the history of naval engineering and submersible craft. All vessels previously known as "submarines" were in fact only submersible craft. Because of the nuclear power plant, the Nautilus could stay submerged for months at a time, unlike diesel-fueled subs, whose engines required vast amounts of oxygen. Nautilus demonstrated her capabilities in 1958 when she sailed beneath the Arctic icepack to the North Pole. Scores of nuclear submarines followed Nautilus, replacing the nation's diesel boat fleet. After patrolling the seas until 1980, the Nautilus returned to Groton as a museum.
A police officer responded to...
A police officer responded to a report of a barroom disturbance.
The "disturbance" turned out to be well over six feet tall and weighed almost 300 pounds. What's more, he boasted that he could whip the officer and the "Heavy Weight Boxing Champion of the World."
Said the policeman, "I'll bet that you're also an escape artist too, probably better than Houdini."
The giant nodded.
"If I had some chains," the officer continued, "you could show us how strong you really are. But all I've got is a set of handcuffs. Why don't you see just how quickly you can break out of them?"
Once in the cuffs, the man puffed, pulled and jerked for four minutes.
"I can't get out of these," the giant growled.
"Are you sure?" the officer asked.
The fellow tried again. "Nope," he replied. "I can't do it."
"In that case," said the officer, "you're under arrest."