Brain Teasers User Profile
Neelima Subrahmanyam
short ranking list

| | | |
| --- | --- | --- |
| 27. | Maja Nikolic | 1303 |
| 28. | Пуфна Милева | 1246 |
| 29. | Neelima Subrahmanyam | 1106 |
| 30. | Mirjana Panković | 992 |
| 31. | aysan saidie | 729 |
last 3 solved tasks
| | |
| --- | --- |
| The computer chose a secret code (sequence of 4 digits from 1 to 6). Your goal is to find that code. Black circles indicate the number of hits on the right spot. White circles indicate the number of hits on the wrong spot. | |
| I'm where yesterday follows today, and tomorrow's in the middle. What am I? | |
| Find the country and its capital city, using the move of a chess knight. First letter is I. Length of words in solution: 7,9. | |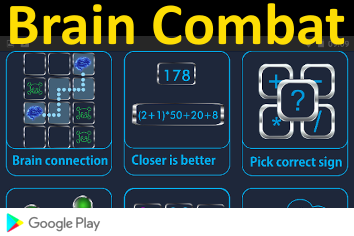 Hideo Shima
Born 20 May 1901; died 18 Mar 1998 at age 96.Japanese engineer, who designed and supervised the construction of the world's first high-speed "bullet" train, linking Tokyo and Osaka. It began service at 138 mph in Oct 1964. The rail line opened a new era in land transport. (The current generation reaches 169 mph). Shima led Japan's space development programme until 1977 at Japan's National Space Development Agency. In his early career, Shima worked hard to further develop powerful steam locomotives, culminating in the wartime 2-8-2 D51 and D52 for freight and the post-war 4-6-4 C62 for passenger trains. He next developed electrical motive power distributed along the whole train length yielding higher power output on a multiple-unit train without damaging tracks and structures.
Your Breast is Loose
A blonde is walking down the street with her blouse open and her right breast hanging out.
A policeman approaches her and says, "Ma'am, are you aware that I could cite you for indecent exposure?"
She says, "Why, officer?"
"Because your breast is hanging out."
She looks down and says, "OH MY GOODNESS! I left the baby on the bus again!"