Brain Teasers User Profile
Neelima Subrahmanyam
short ranking list

| | | |
| --- | --- | --- |
| 20. | Eugenio G. F. de Kereki | 1337 |
| 21. | Gospodja Pufna | 1193 |
| 22. | Neelima Subrahmanyam | 1106 |
| 23. | FC Viñas | 993 |
| 24. | Mirjana Panković | 991 |
last 3 solved tasks
| | |
| --- | --- |
| The computer chose a secret code (sequence of 4 digits from 1 to 6). Your goal is to find that code. Black circles indicate the number of hits on the right spot. White circles indicate the number of hits on the wrong spot. | |
| I'm where yesterday follows today, and tomorrow's in the middle. What am I? | |
| Find the country and its capital city, using the move of a chess knight. First letter is I. Length of words in solution: 7,9. | |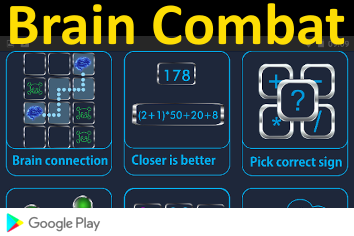 Leon Battista Alberti
Died 25 Apr 1472 at age 68 (born 18 Feb 1404). Italian artist and geometrist who "wrote the book," the first general treatise Della Pictura (1434) on the the laws of perspective, establishing the science of projective geometry. Alberti also worked on maps (again involving his skill at geometrical mappings) and he collaborated with Toscanelli who supplied Columbus with the maps for his first voyage. He also wrote the first book on cryptography which contains the first example of a frequency table.
Go to school!
Mom was trying to get her son to get out of bed and get ready for school. "I am not going to school!" the son responded defiantly.
"Why not?" Mom wanted to know.
"Well, first of all I hate school and second of all ..the kid all hate me!!" was the answer.
"Son, that's not good reasons..you will have to get up and ready for school!" Mom replied.
"Well, give me two good reasons why I should," the son said.
"Well," Mom said quietly, "First of all you are 52 years old and second of all...You are the Principal."