Brain Teasers User Profile
Gerardo Guadarrama
short ranking list

| | | |
| --- | --- | --- |
| 396. | Shoayeb Fahim Akhter | 3 |
| 397. | Ioannis Kalogridis | 3 |
| 398. | Gerardo Guadarrama | 3 |
| 399. | Marija Vojinovic | 3 |
| 400. | Tom Benard Amwata | 3 |
last 3 solved tasks
| | |
| --- | --- |
| Look at the series (17, 51, 204, 1020, 6120, ?), determine the pattern, and find the value of the next number! | |
| Remove 4 letters from this sequence (DEBATTQUESJ) to reveal a familiar English word. | |
| Remove 5 letters from this sequence (UNIJMVERUSFITYY) to reveal a familiar English word. | |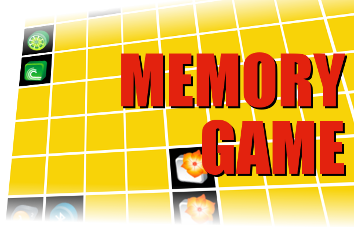 Nasir ad-Din al-Tusi
Born 18 Feb 1201; died 26 Jun 1274 at age 73.Muhammad ibn Muhammad ibn al-Hasan al-Tusi was a Persian philosopher, scientist, mathematician and astronomer who made outstanding contributions in his era. When The Mongol invasion, started by Genghis Khan, reached him in 1256, he escaped likely death by joining the victorious Mongols as a scientific advisor. He used an observatory built at Maragheh (finished 1262), assisted by Chinese astronomers. It had various instruments such as a 4 metre wall quadrant made from copper and an azimuth quadrant which was Tusi's own invention. Using accurately plotted planetary movements, he modified Ptolemy's model of the planetary system based on mechanical principles. The observatory and its library became a centre for a wide range of work in science, mathematics and philosophy. He was known by the title Tusi from his place of birth (Tus).
A father put his three year ol...
A father put his three year old daughter to bed, told her a story and listened to her prayers which she ended by saying, "God bless Mommy, God bless daddy, God bless grandma and good-bye grandpa."
The father asked, "Why did you say good-bye grandpa?"
The little girl said, "I don't know daddy, it just seemed like the thing to do."
The next day grandpa died.
The father thought it was a strange coincidence.
A few months later the father put the girl to bed and listened to her prayers, which went like this: "God bless Mommy, God Bless daddy, and good-bye grandma."
The next day the grandmother died.
"Oh, my gosh", thought the father, "this kid is in contact with the other side."
Several weeks later when the girl was going to bed the dad heard her say: "God bless Mommy and good-bye daddy."
He practically went into shock. He couldn't sleep all night and got up at the crack of dawn to go to his office. He was nervous as a cat all day, had lunch sent in and watched the clock.
He figured if he could get by until midnight he would be okay. He felt safe in the office, so instead of going home at the end of the day he stayed there, drinking coffee, looking at his watch and jumping at every sound. Finally midnight arrived, he breathed a sigh of relief and went home.
When he got home his wife said "I've never seen you work so late, what's the matter?"
He said, "I don't want to talk about it, I've just spent the worst day of my life."
She said, "You think you had a bad day, you'll never believe what happened to me. This morning the milkman dropped dead on our porch."