Brain Teasers User Profile
Gadi Anshel
short ranking list

| | | |
| --- | --- | --- |
| 721. | Minh Duc Le | 0 |
| 722. | Jim Davis | 0 |
| 723. | Gadi Anshel | 0 |
| 724. | Bharath Kumar | 0 |
| 725. | Manjur ahemad Bhatt | 0 |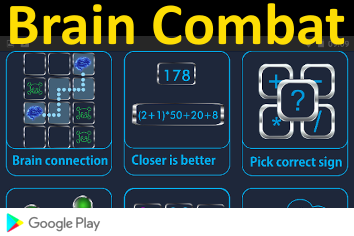 Morris William Travers
Born 24 Jan 1872; died 25 Aug 1961 at age 89.English chemist who, while working with Sir William Ramsay in London, discovered the element krypton (30 May 1898). The name derives from the Greek word for "hidden." It was a fraction separated from liquified air, which when placed in a Plücker tube connected to an induction coil yielded a spectrum with a bright yellow line with a greener tint than the known helium line and a brilliant green line that corresponded to nothing seen before.
The Squirrel
A squirrel is living in a pine tree, when one day it starts to shake and rock.

So he looks outside and he sees a large elephant trying to climb up the tree.

"What the hell!" the squirrel exclaims. "What the hell do you think you're doing climbing up this tree?!"

The elephant responds. "I'm climbing up here to eat pears."

The squirrel is befuddled. "You moron! This is a pine tree! There are no pears!"

The elephants stares at him for a moment before replying, "I know. I brought my own."