Brain Teasers User Profile
Norie Buenavista
short ranking list

| | | |
| --- | --- | --- |
| 66. | Brian Macpherson | 176 |
| 67. | Chu Đức Tuyển | 174 |
| 68. | Norie Buenavista | 171 |
| 69. | Rasoul Jafari | 171 |
| 70. | Maja Holc | 170 |
last 3 solved tasks
| | |
| --- | --- |
| Remove 7 letters from this sequence (ENSTLEROTAEINAMJENUT) to reveal a familiar English word. | |
| A former neo-nazi skinhead tries to prevent his younger brother from going down the same wrong path that he did. Film was made in 1998. | |
| Make the palindrome of the following letters: A, A, A, A, A, A, C, C, D, D, E, E, E, O, O, R, R, R, R, S, S, W, W | |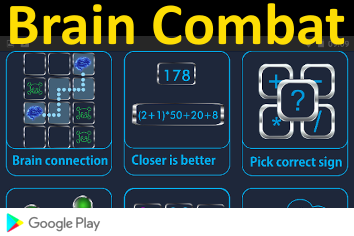 Magnus Gustaf Retzius
Died 21 Jul 1919 at age 76 (born 17 Oct 1842).Swedish anatomist and anthropologist best-known for his studies of the histology of the nervous system. Retzius' Das Menschenhirn, 2 vol. (1896; "The Human Brain") was perhaps the most important work written on the gross anatomy of the brain during the 19th century. He served as a professor of histology at the Karolinska Mediko-Kirurgiska Institutet, Stockholm (1877-1900), where he made important contributions to anatomical descriptions of the muscles of the eardrum, the bones of the middle ear, and the Eustachian tube. Retzius also made a useful study of ancient Swedish and Finnish skulls.
While the bar patron savored a...
While the bar patron savored a double martini, an attractive women sat down next to him. The bartender served her a glass of orange juice, and the man turned to her and said, "This is a special day. I'm celebrating."
"I'm celebrating, too," she replied, clinking glasses with him.
"What are you celebrating?" he asked.
"For years I've been trying to have a child," she answered, "Today my gynecologist told me I'm pregnant!"
"Congratulations," the man said, lifting his glass. "As it happens, I'm a chicken farmer, and for years all my hens were infertile. But today they're finally fertile."
"How did it happen?"
"I switched cocks."
"What a coincidence," she said, smiling.