Brain Teasers User Profile
Mackie Suansing
short ranking list

| | | |
| --- | --- | --- |
| 83. | 손진환 | 79 |
| 84. | Joan Brioso | 71 |
| 85. | Mackie Suansing | 67 |
| 86. | Lokanath Mishra | 64 |
| 87. | Hannah Wager | 64 |
last 3 solved tasks
| | |
| --- | --- |
| What room can no one enter? | |
| What has four legs and a back, but can't walk? | |
| Find the next number in this series: 5, 7, 12, 19, 31, 50, ? | |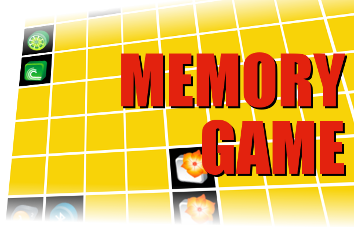 Urbain-Jean-Joseph Le Verrier
Died 23 Sep 1877 at age 66 (born 11 Mar 1811). French astronomer who predicted by mathematical means the existence of the planet Neptune. He switched from his first subject of chemistry to to teach astronomy at the Ecole Polytechnique in 1837 and worked at the Paris Observatory for most of his life. His main activity was in celestial mechanics. Independently of Adams, Le Verrier calculated the position of Neptune from irregularities in Uranus's orbit. As Camille Flammarion said, he discovered a planet with the tip of his pen, without any instrument other than the strength of his calculations alone. In 1856, the German astronomer Johan G. Galle discovered Neptune after only an hour of searching, within one degree of the position that had been computed by Le Verrier, who had asked him to look for it there. In this way Le Verrier gave the most striking confirmation of the theory of gravitation propounded by Newton. Le Verrier also initiated the meteorological service for France, especially the weather warnings for seaports. Incorrectly, he predicted a planet, Vulcan, or asteroid belt, within the orbit of Mercury to account for an observed discrepancy (1855) in the motion in the perihelion of Mercury.
Three hymns
A pastor explained to his congregation that the church was in need of some extra money, so he asked them to consider being more than generous. He offered that whoever gave the most would be able to pick three hymns.
After the offering plates were passed about the church, the pastor glanced down and noticed that someone had graciously offered a $1,000 bill. He was so excited that he immediately shared his joy with his congregation and said he'd like to personally thank the person who placed the money in the plate.
A very quiet, elderly, saintly lady in the back of the church shyly raised her hand. The pastor asked her to come to the front, so she slowly she made her way towards him.
The pastor told her how wonderful it was that she gave so much, and in thanks he asked her to pick out three hymns.
Her eyes brightened as she looked over the congregation. She pointed to the three most handsome men in the church and said, "I'll take him and him and him."