Brain Teasers User Profile
Kevin Scott
short ranking list

| | | |
| --- | --- | --- |
| 362. | Ana Kabanica | 2 |
| 363. | Joyce Jarrard | 2 |
| 364. | Kevin Scott | 2 |
| 365. | Jason Donaghy | 2 |
| 366. | Mirko Učur | 2 |
last 3 solved tasks
| | |
| --- | --- |
| What has a face and arms but no nose, ears, mouth, eyes, or body? | |
| What do you call a bear without an ear? | |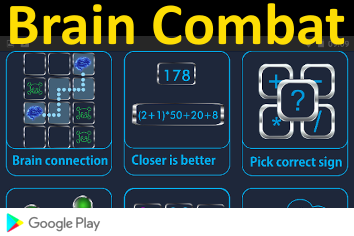 Abdus Salam
Died 21 Nov 1996 at age 70 (born 29 Jan 1926). Pakistani-British nuclear physicist who shared the 1979 Nobel Prize for Physics with Steven Weinberg and Sheldon Lee Glashow. Each had independently formulated a theory explaining the underlying unity of the weak nuclear force and the electromagnetic force. His hypothetical equations, which demonstrated an underlying relationship between the electromagnetic force and the weak nuclear force, postulated that the weak force must be transmitted by hitherto-undiscovered particles known as weak vector bosons, or W and Z bosons. Weinberg and Glashow reached a similar conclusion using a different line of reasoning. The existence of the W and Z bosons was eventually verified in 1983 by researchers using particle accelerators at CERN.
Honey, has anyone ever told you....
After the party, as the couple was driving home, the woman asks her husband, "Honey, has anyone ever told you how handsome, sexy and irresistible to women you are?"
The flattered husband said, "No, dear they haven't."
The wife yells, "Then what the heck gave you THAT idea at the party tonight?"