Brain Teasers User Profile
Saurabh Sharma
short ranking list

| | | |
| --- | --- | --- |
| 498. | Vinita Sangwan | 1 |
| 499. | Sanford Arbogast | 1 |
| 500. | Saurabh Sharma | 1 |
| 501. | Lynette Drummond | 1 |
| 502. | Alec Kevin | 1 |
last 3 solved tasks
| | |
| --- | --- |
| If bbac5 + bbabc = 176cba find number abc. Multiple solutions may exist. | |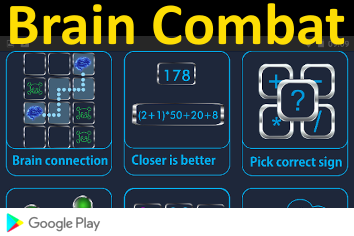 Sir Edwin Chadwick
Born 24 Jan 1800; died 6 Jul 1890 at age 90.English physician and social reformer who devoted his life to sanitary reform in Britain. By 1848 Chadwick had become Sanitary Commissioner of London, and was very influential in the city's approach towards cholera. He believed that filth in rivers was less dangerous than filth in sewers. As Commissioner, he had the power to have sewers regularly flushed into the River Thames. This policy inadvertently contributed to the spread of cholera by water purveyors which had their intakes in the polluted areas of the river. Contrary to Dr. John Snow, he was a strong believer in the theory that epidemics were generated spontaneously from dirt, and that basic sanitation rather than specific avoidance of cholera germs would control the disease.
The End Is Near!
A local priest and a pastor were fishing on the side of the road. They thoughtfully made a sign saying, "The End is Near! Turn yourself around now before it's too late!" and showed it to each passing car. One driver who drove by didn't appreciate the sign and shouted at them, "Leave us alone, you religious nuts!"
All of a sudden they heard a big splash, looked at each other, and the priest said to the pastor, "You think maybe we should have just said 'Bridge Out' instead?"