Brain Teasers User Profile
jalal akbari
short ranking list

| | | |
| --- | --- | --- |
| 470. | Damien Alexander | 2 |
| 471. | Neicie Graham | 2 |
| 472. | jalal akbari | 2 |
| 473. | Panindra Kr | 2 |
| 474. | Tahiamisr Misr | 2 |
last 3 solved tasks
| | |
| --- | --- |
| The computer chose a secret code (sequence of 4 digits from 1 to 6). Your goal is to find that code. Black circles indicate the number of hits on the right spot. White circles indicate the number of hits on the wrong spot. | |
| There are 6 words hidden in the picture, can you find 1 of 6? | |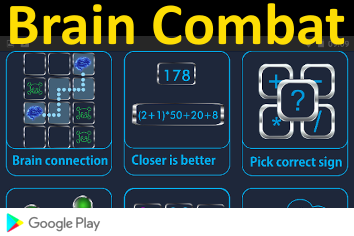 George Richards Minot
Died 25 Feb 1950 at age 64 (born 2 Dec 1885).American physician who received (with George Whipple and William Murphy) the Nobel Prize for Physiology or Medicine in 1934 for the introduction of a raw-liver diet to regenerate blood hemoglobin in the treatment of pernicious anemia, which was previously an invariably fatal disease. Later, he helped develop liver extract for oral use (now replaced by vitamin B12 injections). Earlier, during WW I, at the suggestion of Alice Hamilton, pioneer in industrial medicine at Harvard, Minot had investigated the anemia occurring among New Jersey ammunition workers. From studies of their blood, he found that the trinitrotoluene (TNT) used to fill shells acted as a poison, causing destruction of red cells, often producing anemia.
Wrong wish
A guy walks into a bar, sits down next to another fellow and immediately notices that the guy has a very large disposable Bic cigarette lighter. The first guy says: "Wow, cool lighter. Where did you get it?"
The second guy replies: "A genie from a bottle granted me one wish."
"Great, can I try it?" the first guy asks.
"Sure," the second guy replies.
The first guy rubs the bottle and the genie appears. "You are granted one wish," says the genie.
The first guy says: "I want a million bucks!"
"Done," says the genie and disappears.
A few minutes go by, and suddenly the bar door swings open and thousands and thousands of ducks start pouring in.
"I can't believe this," says the first guy: "I asked for a million bucks, not a million ducks!"
The second guy turns to him and says: "Do you really think I wished for a 12-inch Bic?"