Brain Teasers User Profile
Kate Moran
short ranking list

| | | |
| --- | --- | --- |
| 777. | ไพรมณี นะราพงค์ | 0 |
| 778. | Melie DSA | 0 |
| 779. | Kate Moran | 0 |
| 780. | Chalumpol Trararak | 0 |
| 781. | Anand Jain | 0 |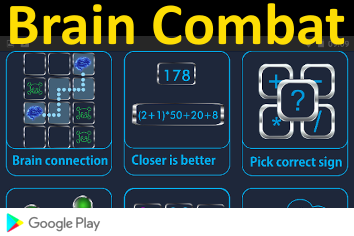 Early computer
In 1948, IBM dedicated its "SSEC" in New York City. The Selective Sequence Electronic Calculator handled both data and instructions using electronic circuits made with 13,500 vacuum tubes and 21,000 relays. It occupied three sides of a 30-ft x 60-ft room. On the back wall, three punches and thirty readers provided paper-tape storage. Banks of vacuum tube circuits for card reading and sequence control and 36 paper tape readers comprising the table-lookup section occupied the left wall. Most of the right wall was filled by the electronic arithmetic unit and storage. In the center of the room were card readers, card punches, printers, and the operator's console. It was visible to pedestrians on the sidewalk outside.
The Squirrel
A squirrel is living in a pine tree, when one day it starts to shake and rock.

So he looks outside and he sees a large elephant trying to climb up the tree.

"What the hell!" the squirrel exclaims. "What the hell do you think you're doing climbing up this tree?!"

The elephant responds. "I'm climbing up here to eat pears."

The squirrel is befuddled. "You moron! This is a pine tree! There are no pears!"

The elephants stares at him for a moment before replying, "I know. I brought my own."