Brain Teasers User Profile
Jason Donaghy
short ranking list

| | | |
| --- | --- | --- |
| 349. | Joyce Jarrard | 2 |
| 350. | Kevin Scott | 2 |
| 351. | Jason Donaghy | 2 |
| 352. | Mirko Učur | 2 |
| 353. | Tome Kasalo | 2 |
last 3 solved tasks
| | |
| --- | --- |
| What has a face and arms but no nose, ears, mouth, eyes, or body? | |
| Look carefully caricature and guess the name of musician. | |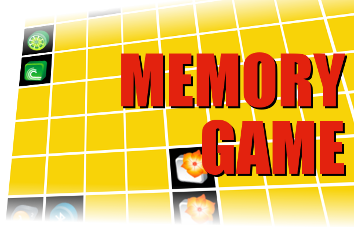 Bernardo Alberto Houssay
Died 21 Sep 1971 at age 84 (born 10 Apr 1887).Argentine physiologist and corecipient, with Carl and Gerty Cori, of the 1947 Nobel Prize for Physiology or Medicine. He was noted for discovering how pituitary hormones regulate the amount of blood sugar (glucose) in animals. The hypophysis, or the pituitary gland, is an important, but small secreting gland at the base of the brain, where it lies sunk in a bony hollow in the most sheltered spot of the whole body. Its size is that of a bean in man, a pea in the dog, and a radish seed in the large toad Bufo marinus, which is plentiful in the Argentine. Houssay worked with dogs from which the hypophysis, or sometimes only its anterior lobe, was surgically removed. He then found that a daily implantation of anterior lobe of hypophysis from toads on the operated animals protected the latter from unbalanced levels of insulin, otherwise present.
A man in a hot air balloon rea...
A man in a hot air balloon realized he was lost. He reduced altitude and spotted a woman below. He descended a bit more and shouted, "Excuse me, can you help? I promised a friend I would meet him an hour ago, but I don't know where I am." The woman below replied, "You are in a hot air balloon hovering approximately 30 feet above the ground. You are between 40 and 41 degrees north latitude and between 59 and 60 degrees west longitude."
"You must be an engineer," said the balloonist.
"I am," replied the woman, "How did you know?"
"Well," answered the balloonist, "everything you told me is, technically correct, but I have no idea what to make of your information, and the fact is I am still lost. Frankly, you've not been much help so far."
The woman below responded, "You must be in Management."
"I am," replied the balloonist, "but how did you know?"
"Well," said the woman, "you don't know where you are or where you are going. You have risen to where you are, due to a large quantity of hot air. You made a promise which you have no idea how to keep, and you expect people beneath you to solve your problems. The fact is you are in exactly the same position you were in before we met, but now, somehow, it's my fault."