Brain Teasers User Profile
Jason Donaghy
short ranking list

| | | |
| --- | --- | --- |
| 330. | Joyce Jarrard | 2 |
| 331. | Kevin Scott | 2 |
| 332. | Jason Donaghy | 2 |
| 333. | Mirko Učur | 2 |
| 334. | Tome Kasalo | 2 |
last 3 solved tasks
| | |
| --- | --- |
| What has a face and arms but no nose, ears, mouth, eyes, or body? | |
| Look carefully caricature and guess the name of musician. | |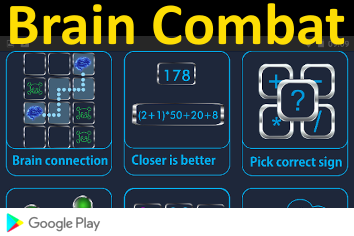 Leo Szilard
Died 30 May 1964 at age 66 (born 11 Feb 1898). Hungarian-American physicist who, with Enrico Fermi, designed the first nuclear reactor that sustained nuclear chain reaction (2 Dec 1942). In 1933, Szilard had left Nazi Germany for England. The same year he conceived the neutron chain reaction. Moving to N.Y. City in 1938, he conducted fission experiments at Columbia University. Aware of the danger of nuclear fission in the hands of the German government, he persuaded Albert Einstein to write to President Roosevelt, urging him to commission American development of atomic weapons. In 1943, Major General Leslie Groves, leader of the Manhattan Project designing the atomic bomb, forced Szilard to sell his atomic energy patent rights to the U.S. government.
Horse Pulls The Car

An out-of-towner drove his car into a ditch in a desolated area. Luckily, a local farmer came to help with his big strong horse named Buddy.
He hitched Buddy up to the car and yelled, "Pull, Nellie, pull." Buddy didn't move.
Then the farmer hollered, "Pull, Buster, pull." Buddy didn't respond.
Once more the farmer commanded, "Pull, Jennie, pull." Nothing.
Then the farmer nonchalantly said, "Pull, Buddy, pull." And the horse easily dragged the car out of the ditch.
The motorist was most appreciative and very curious. He asked the farmer why he called his horse by the wrong name three times.
The farmer said, "Oh, Buddy is blind, and if he thought he was the only one pulling, he wouldn't even try!"