Brain Teasers User Profile
Devendra Pratap Singh
short ranking list

| | | |
| --- | --- | --- |
| 557. | John Dorhauer | 0 |
| 558. | Gopal Jasuja | 0 |
| 559. | Devendra Pratap Singh | 0 |
| 560. | Linda Young | 0 |
| 561. | christin joseph | 0 |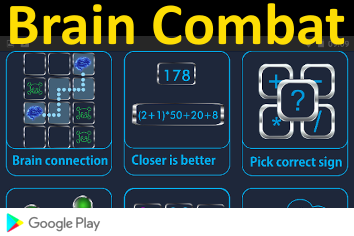 Selman Waksman
Born 22 Jul 1888; died 16 Aug 1973 at age 85.Selman Abraham Waksman was an Ukrainian-American microbiologist and biochemist who was one of the world's foremost authorities on soil microbiology. After the discovery of penicillin, he played a major role in initiating a calculated, systematic search for antibiotics among microbes. In 1939, Dubos, a previous student, pointed out a bacteria-killing agent in a soil microorganism. He introduced the term antibiotic, "against life." In 1943, he isolated streptomycin from a mold he had known and studied early in his life. His consequent discovery of this antibiotic streptomycin, the first specific antibiotic effective against tuberculosis, earned him the 1952 Nobel Prize.
While the bar patron savored a...
While the bar patron savored a double martini, an attractive women sat down next to him. The bartender served her a glass of orange juice, and the man turned to her and said, "This is a special day. I'm celebrating."
"I'm celebrating, too," she replied, clinking glasses with him.
"What are you celebrating?" he asked.
"For years I've been trying to have a child," she answered, "Today my gynecologist told me I'm pregnant!"
"Congratulations," the man said, lifting his glass. "As it happens, I'm a chicken farmer, and for years all my hens were infertile. But today they're finally fertile."
"How did it happen?"
"I switched cocks."
"What a coincidence," she said, smiling.