Brain Teasers User Profile
arman mobarak
short ranking list

| | | |
| --- | --- | --- |
| 498. | Eado Meron | 2 |
| 499. | dabloo bhardwaj | 2 |
| 500. | arman mobarak | 2 |
| 501. | Darya Filimonova | 2 |
| 502. | Srinu Rishi | 2 |
last 3 solved tasks
| | |
| --- | --- |
| The computer chose a secret code (sequence of 4 digits from 1 to 6). Your goal is to find that code. Black circles indicate the number of hits on the right spot. White circles indicate the number of hits on the wrong spot. | |
| If a7c9c + bacb7 = 939b1 find number abc. Multiple solutions may exist. | |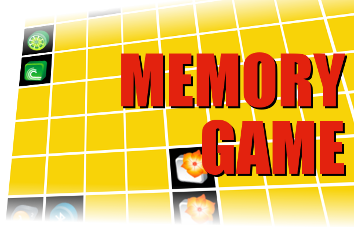 Chlorine
In 1811, as Humphry Davy read a paper to the Royal Society, he introduced the name "chlorine"from the Greek word for "green,"for the bright yellow green gas chemists then knew as oxymuriatic gas. In his paper, On a Combination of Oxymuriatic Gas and Oxygene Gas, Davy reported on his numerous experiments with oxymuratic gas, which appeared to have many of the reactive properties of oxygen. Hydrochloric acid was then known as muriatic acid, and when chlorine was first obtained from a reaction with the acid, the yellow green gas had been thought to be a compound containing oxygen. Later, Davy's careful work would show that the chlorine gas was in fact an element, unable to be decomposed into any simpler substances.
Husband for sale
A store where a woman may go to choose a husband has opened in Auckland.
Among the instructions at the entrance is a description of how the store operates:
"You may visit this store only once! There are six floors, and the value of the products increase as the shopper ascends the flights. The shopper may choose any item from a particular floor or may choose to go up to the next floor, but you cannot go back down except to exit the building."
So a woman goes to the Husband Store to find a husband. On the first floor, the sign on the door reads: Floor 1 -- These Men Have Jobs.
She is intrigued, but continues to the second floor, where the sign reads: Floor 2 --These Men Have Jobs and Love Kids.
"That's nice," she thinks. "But I want more."
So she continues upward. The third floor sign reads: Floor 3 -- These Men Have Jobs, Love Kids and are Extremely Good Looking.
"Wow," she thinks, but feels compelled to keep going.
She goes to the fourth floor and the sign reads: Floor 4 -- These men Have Jobs, Love Kids, Are Drop-Dead Good Looking and Help with Housework.
"Oh, mercy me!" she exclaims. "I can hardly stand it!"
Still, she goes to the fifth floor and the sign reads: Floor 5 -- These men Have Jobs, Love Kids, Are Drop-dead Gorgeous, Help with Housework, and Have a Strong Romantic Streak.
She is so tempted to stay, but she goes to the sixth floor, where the sign reads: Floor 6 -- You are visitor 31,456,012 to this floor.
There are no men on this floor. This floor exists solely as proof that women are impossible to please. Thank you for shopping at the Husband Store.