Brain Teasers User Profile
Anh Lampy Lê
short ranking list

| | | |
| --- | --- | --- |
| 384. | Sami Rizk | 3 |
| 385. | Mohamed Nazeek | 3 |
| 386. | Anh Lampy Lê | 3 |
| 387. | Laurie Corvillion | 3 |
| 388. | Alexandru Lapusneanu | 3 |
last 3 solved tasks
| | |
| --- | --- |
| What flies without wings? | |
| Remove 4 letters from this sequence (KPIATZTEARN) to reveal a familiar English word. | |
| There are 6 words hidden in the picture, can you find 1 of 6? | |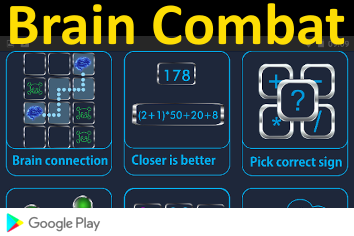 Joseph-Achille Le Bel
Born 24 Jan 1847; died 6 Aug 1930 at age 83.French chemist who was the first to present a theory on the relationship between molecules and how they absorb or reflect light. Born into a family wealthy in petroleum holdings, he was able to build his own laboratory to pursue his work. He theorized (1874) that optical activity - the presence of two forms of the same organic molecule, one a mirror image of the other - is due to an asymmetric carbon atom bound to four different groups. For this contribution he is regarded as the cofounder of stereochemistry, with J. H. van't Hoff. His interests also included petrochemistry, cosmology, and biology.Birth date: DSB gives 24 Jan 1847; Enc. Brit. gives 21 Jan 1847.
Getting Airsick
A little guy gets on a plane and sits next to the window. A few minutes later, a big, heavy, mean-looking guy plops down in the seat next to him and immediately falls asleep.
The little guy starts to feel a little airsick, but he's afraid to wake the big guy up to ask if he can go to the bathroom. He knows he can't climb over him, and so the little guy sits there, looking at the big guy, trying to decide what to do.
Suddenly, the plane hits an air pocket and an uncontrollable wave of nausea passes over the little guy. He can't hold it in any longer and he pukes all over the big guy's chest. About five minutes later the big guy wakes up, looks down, and sees the vomit all over him.
"So," says the little guy: "are you feeling better now?"