Brain Teasers User Profile
Anh Lampy Lê
short ranking list

| | | |
| --- | --- | --- |
| 360. | Sami Rizk | 3 |
| 361. | Mohamed Nazeek | 3 |
| 362. | Anh Lampy Lê | 3 |
| 363. | Laurie Corvillion | 3 |
| 364. | Alexandru Lapusneanu | 3 |
last 3 solved tasks
| | |
| --- | --- |
| What flies without wings? | |
| Remove 4 letters from this sequence (KPIATZTEARN) to reveal a familiar English word. | |
| There are 6 words hidden in the picture, can you find 1 of 6? | |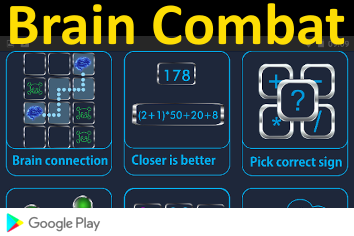 Antonio Abetti
Born 19 Jun 1846; died 20 Feb 1928 at age 81.Italian astronomer who was an authority on minor planets. At first a civil engineer, he became an astronomer at the University of Padua (1868-93), with an interest in positional astronomy and made many observations of small planets, comets and star occultations. In 1874, Abetti went to Muddapur, Bengal, to observe the transit of Venus across the sun's disk where his use of a spectroscope was the first use of this kind. Later, he became director at the Arcetri Observatory and Professor of astronomy at the University of Florence (1894-1921). The observatory had been founded by G. B. Donati in 1872, and Abetti equipped it with a new telescope that he had built in the workshops at Padua. He was active after retirement, until his death, and was followed by his son Giorgio.
Question And Answer Jokes
Q: How many lawyer jokes are there?
A: Just two, all the rest are true.
Q: What's the difference between a lawyer and a trampoline?
A: You take off your shoes before you jump on a trampoline.
Q: What do you get when you cross the Godfather with a lawyer?
A: An offer you can't understand.
Q: What is a criminal lawyer?
A: Redundant.
Q: How many personal injury attorneys does it take to change a light bulb?
A: Three--one to turn the bulb, one to shake him off the ladder, and the third to sue the ladder company.
Q: Why does California have the most attorneys, and New Jersey have the most toxic waste dumps?
A: New Jersey got first pick.
Q: What's black and brown and looks good on an attorney?
A: A doberman pinscher.