Brain Teasers User Profile
Ankit Verma
short ranking list

| | | |
| --- | --- | --- |
| 433. | Mark Hamilton | 2 |
| 434. | anithajp jp | 2 |
| 435. | Ankit Verma | 2 |
| 436. | Amna Altaf | 2 |
| 437. | Cody Rookus | 2 |
last 3 solved tasks
| | |
| --- | --- |
| Find 1 of 6 Words Hidden in the Picture. | |
| Here is a picture of a typical classroom with the children and their teacher, there are some related words hidden in the picture. Find 1 of 6 Words Hidden in the Picture. | |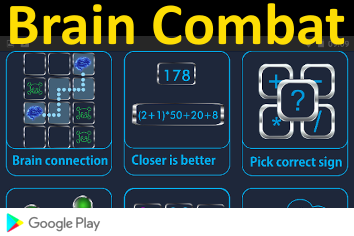 Clarence Birdseye
Born 9 Dec 1886; died 7 Oct 1956 at age 69.American naturalist and inventor of the deep freezing food method and co-founder of General Foods Corp. On Arctic trips as a field naturalist for the United States government, he noticed that freshly caught fish, when placed onto the Arctic ice and exposed to the icy wind and frigid temperatures, froze solid almost immediately. He learned, too, that the fish, when thawed and eaten, still had all its fresh characteristics. He concluded that quickly freezing certain items kept large crystals from forming, preventing damage to their cellular structure. In Sep 1922, Clarence organized his own company, Birdseye Seafoods, Inc., New York City, where he began processing chilled fish fillets. In 1924, he developed an entirely new type of process to freeze dressed fish packed in cartons.
Gilbert Gottfried: Spoke to the Animals
A traveling salesman goes to a farm house. The farmer goes, I could put you up for one night, but youll have to stay in the barn. So he spends the night there and the next morning the farmer comes in, he goes, Were you comfortable? He goes, I had a great time; I talked to all the animals. He goes, You talked to the animals? He goes, Yeah I spoke to the chickens, they say you collect the eggs every morning exactly at five minutes after six. He goes, Thats exactly right. He says, The horse tells me his name is Otis, youve owned him for 10 years. He goes, Thats incredible. And he goes, I spoke to the cow, the cow says that her name is Elsie and you milk her every morning at exactly 8:30. And then I spoke to the sheep. And the farmer goes, Those sheep are lying.