Brain Teasers User Profile
Ankit Verma
short ranking list

| | | |
| --- | --- | --- |
| 317. | Mark Hamilton | 2 |
| 318. | anithajp jp | 2 |
| 319. | Ankit Verma | 2 |
| 320. | Amna Altaf | 2 |
| 321. | Cody Rookus | 2 |
last 3 solved tasks
| | |
| --- | --- |
| Find 1 of 6 Words Hidden in the Picture. | |
| Here is a picture of a typical classroom with the children and their teacher, there are some related words hidden in the picture. Find 1 of 6 Words Hidden in the Picture. | |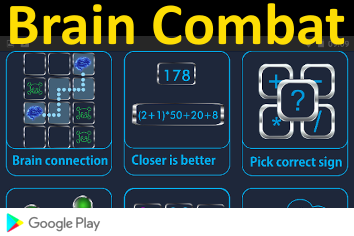 William Penney
Born 24 Jun 1909; died 3 Mar 1991 at age 81.(Baron Penney of East Hendred) British nuclear physicist who led Britain's development of the atomic bomb. Penney was to Britain as Robert Oppenheimer was to the U.S. He was a prominent part of the British Mission at Los Alamos during WW II, where his principal assignment was studying the damage effects from the blast wave of the atomic bomb, but he became involved in implosion studies as well. Penney's combination of expertise, analytical skill, effective communication, and the ability to translate them into practical application soon made him one of the five members of the Los Alamos "brain trust"that made key decisions. He was the only Briton to be part of the ten man Target Committee that drew up the list of targets for the atomic bombing of Japan.
For his final project in a sta...
For his final project in a statistics class, a student decided to conduct a survey. He chose to find out peoples' favorite pastimes.
The teacher required that he sample at least 100 people, so he started out his project visiting a fairly large apartment building near the university.
He knocked on the first door and a man answered.
"Sir, what is your name?" asked the student.
"John."
"Sir, I'm doing a school study and would like to know what is your favorite pastime?"
"Watching bubbles in the bath," came the reply.
He liked the esoterical answer and continued down the hall, until he came to the next door.
He asked again, "Sir, what is your name?"
"Jeff."
"Sir, Would you please tell me your favorite pastime?"
"Watching bubbles in a bath," was the answer.
Quite amused and confused, he went on to ask a good number of people in the building and all of them had the same pastime..."watching bubbles in a bath".
He left the building and walked across the street where there were several row houses, to continue the survey.
At the first house, he knocks and an attractive girl opens the door.
Our surveyor starts again - "What is your name?"
"Bubbles."