Brain Teasers User Profile
Paul Peeters
short ranking list

| | | |
| --- | --- | --- |
| 236. | Mary Rose Brownie | 12 |
| 237. | Nitin Agarwal | 12 |
| 238. | Paul Peeters | 12 |
| 239. | Gia Linh Luu | 12 |
| 240. | Husain Massoud | 12 |
last 3 solved tasks
| | |
| --- | --- |
| If 7 + 3 = 410, 9 + 6 = 315, 2 + 1 = 13 then 5 + 4 = ? | |
| Can you replace the question mark with a number? | |
| If c3c8c + 4a07c = bbaa0 find number abc. Multiple solutions may exist. | |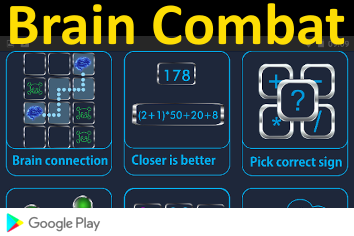 Thin-film memory
In 1960, the first electronic computer to employ thin-film memory was announced when Sperry Rand Corporation, of St. Paul, Minn., unveiled a new computer, known as Univac 1107 [left]. Thin film magnetic memory technology was developed by Sperry Rand through government funded research. A thin film (4 millionths of an inch thick) of iron-nickel alloy was deposited on small glass plates. This provided very fast access times in the range of 0.67 microseconds, but was very expensive to produce. The Univac 1107, intended for the civilian marketplace, used thin film memory only for its 128-word general register stack. Military computers, where money was less of a concern, used larger amounts of thin film memory.
John Mulaney: Benchwarmer Humiliation
I played basketball for five years, and I was a benchwarmer all five years. If you were never a benchwarmer, I cannot express to you the humiliation of, every Saturday morning, putting on a pair of breakaway pants and never having a reason to break them away -- then theyre just pants.