Brain Teasers User Profile
SUNDAY ODO
short ranking list

| | | |
| --- | --- | --- |
| 784. | Christina Beck | 0 |
| 785. | deepak gill | 0 |
| 786. | SUNDAY ODO | 0 |
| 787. | salvatore ventura | 0 |
| 788. | Tamara Bonn | 0 |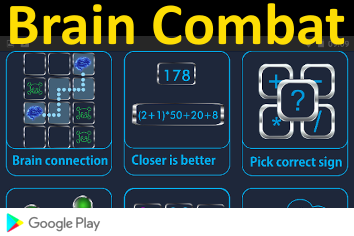 First use of chemical symbols in British textbook.
In 1832, Edward Turner wrote a Preface to the 4th edition of his textbook, Elements of Chemistry (published 1833), in which he explained his use of symbols to represent reactants and products in a chemical reaction of Cyanogen, because he found they solved the difficulty of giving a "clear and concise description of. the phenomena in ordinary language." His was the first use of chemical symbols in a British chemistry textbook. Turner used some algebra-type notation as suggested by William Whewell with parts of Jöns Jacob Berzelius's system, in which iron was represented by Fe (from Ferrum) and oxygen by O. Thus Fe + O represented one oxide of iron, and 2Fe + 3O represented another. Dots over the symbol indicated degree of oxidation, and an underline stood for two equivalents of a substance.«
Try Nursing!
A very well-built young lady was lying on her psychiatrist's couch, telling him how frustrated she was.
"I tried to be an actress and failed," she complained. "I tried to be a secretary and failed, I tried being a writer and failed, then I tried being a sales clerk, and I failed at that too."
The shrink thought for a moment and said, "Everyone needs to live a full, satisfying life. Why don't you try nursing?"
The girl thinks about this, then bares one of her large, beautiful breasts, points it at the shrink, and says, "Well, I'll give it a try!"
Submitted by Calamjo
Edited by Curtis