Brain Teasers User Profile
Evan Brown
short ranking list

| | | |
| --- | --- | --- |
| 296. | Frances Selarde | 7 |
| 297. | Nevena Marinkovic | 7 |
| 298. | Evan Brown | 7 |
| 299. | sneška se smeška | 7 |
| 300. | Alexis StLaurent | 7 |
last 3 solved tasks
| | |
| --- | --- |
| Can you name the athletes by the picture? | |
| Replace asterisk symbols with a letters (J**** *AC****) and guess the name of musician. Length of words in solution: 5,7. | |
| Remove 5 letters from this sequence (UNIJMVERUSFITYY) to reveal a familiar English word. | |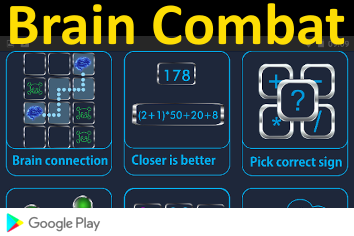 Chrysanthemums
In 1790, chrysanthemums were introduced into England from China. These hardy plants have since been found native in Japan, northern Africa, and southern Europe. Their flowers come in every color except blue. Their blooms come in a huge variety of shapes and sizes. Some are spherical in shape and have incurved petals at the center. Some have tubular-shaped petals of unequal length with little hooks at the end. Spoon Chrysanthemums have rather flat petals that are spoon-shaped at the end. Anemone Chrysanthemums have fairly flat, thin petals with shorter tubular petals in the center.
A man walked into a restaurant...
A man walked into a restaurant and saw a sign that read, "We'll give you $300 if we're unable to serve you any entree you order."
He sat down and told the waitress he wanted elephant liver on rye.
The waitress took the order and left.
All of a sudden, the man heard terrible noises coming from the kitchen - the sound of feet stamping, screaming and the banging of pots and pans.
It went on and on.
The noise finally stopped, and the cook appeared from the kitchen.
He slapped down $300 in front of the customer and said, "I can't believe it. We're out of rye."