Brain Teasers User Profile
Evan Brown
short ranking list

| | | |
| --- | --- | --- |
| 245. | Frances Selarde | 7 |
| 246. | Nevena Marinkovic | 7 |
| 247. | Evan Brown | 7 |
| 248. | sneška se smeška | 7 |
| 249. | Bennie Keisling | 6 |
last 3 solved tasks
| | |
| --- | --- |
| Can you name the athletes by the picture? | |
| Replace asterisk symbols with a letters (J**** *AC****) and guess the name of musician. Length of words in solution: 5,7. | |
| Remove 5 letters from this sequence (UNIJMVERUSFITYY) to reveal a familiar English word. | |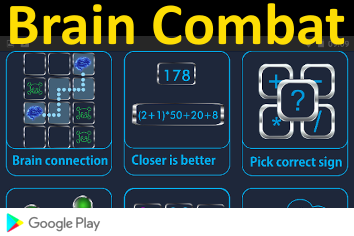 Friedrich Wilhelm Georg Kohlrausch
Died 17 Jan 1910 at age 69 (born 14 Oct 1840). German physicist who investigated the properties of electrolytes (substances that conduct electricity in solutions by transfer of ions) and contributed to the understanding of their behaviour. Some of Kohlrausch's pioneering achievements include conductivity measurements on electrolytes, his work on the determination of basic magnetic and electrical quantities, and the enhancement of the associated measuring technologies. It was under his direction that the "Physikalisch-Technische Reichsanstalt" (the then Imperial Physical Technical Institute in Germany) created numerous standards and calibration standards which were also used internationally outside Germany.
Passover Miracles for Moses?
Moses was sitting in the Egyptian ghetto. Things were terrible. Pharaoh wouldn't even speak to him. The rest of the Israelites were mad at him and making the overseers even more irritable than usual, etc. He was about ready to give up.
Suddenly a booming, sonorous voice spoke from above: "You, Moses, heed me ! I have good news, and bad news."
Moses was staggered. The voice continued: "You, Moses, will lead the People of Israel from bondage. If Pharaoh refuses to release your bonds, I will smite Egypt with a rain of frogs."
"You, Moses, will lead the People of Israel to the Promised Land. If Pharaoh blocks your way, I will smite Egypt with a plague of Locust."
"You, Moses, will lead the People of Israel to freedom and safety. If Pharaoh's army pursues you, I will part the waters of the Red Sea to open your path to the Promised Land."
Moses was stunned. He stammered, "That's...that's fantastic. I can't believe it! But what's the bad news?"
"You, Moses, must write the Environmental Impact Statement."