Brain Teasers User Profile
Rangarajan Alwar
short ranking list

| | | |
| --- | --- | --- |
| 412. | Anu Priya | 3 |
| 413. | Adam Adam | 3 |
| 414. | Rangarajan Alwar | 3 |
| 415. | Tom Myleopards | 3 |
| 416. | cutecuddles1aj | 3 |
last 3 solved tasks
| | |
| --- | --- |
| Remove 3 letters from this sequence (DEUDCADESR) to reveal a familiar English word. | |
| If 69a62 - a1b6a = abc99 find number abc. Multiple solutions may exist. | |
| The aim is to place the some numbers from the list (2, 5, 6, 18, 21, 22, 35, 38, 39, 85) into the empty squares and squares marked with A, B an C. Sum of each row and column should be equal. All the numbers of the magic square must be different. Find values for A, B, and C. Solution is A*B+C. | |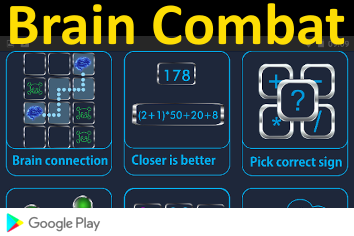 Tycho Brahe
Born 14 Dec 1546; died 24 Oct 1601 at age 54. Danish astronomer whose work in developing astronomical instruments and in measuring and fixing the positions of stars paved the way for future discoveries. He studied the nova of 1572 ("Tycho's star") showed that it was a fixed star. His report, De nova...stella (1573), was taken by many as proof of the inadequacy of the traditional Aristotelian cosmology. In 1577, he moved to his own observatory on Hven Island (financed by King Frederick II). Before the invention of the telescope, using his nine-foot armillary sphere and his fourteen-foot mural quadrant, he charted the positions of 777 stars with an unparallelled accuracy. In 1599 he moved to Prague, with Johannes Kepler as his assistant.
The children were lined up in...
The children were lined up in the cafeteria of a Catholic elementary school for lunch. At the head of the table was a large pile of apples.. The nun made a note, and posted on the apple tray: 'Take only ONE . God is watching.'
Moving further along the lunch line, at the other end of the table was a large pile of chocolate chip cookies.
A child had written a note, 'Take all you want. God is watching the apples'.