Brain Teasers User Profile
macky arizala
short ranking list

| | | |
| --- | --- | --- |
| 153. | ghenflor1 | 15 |
| 154. | hamed sedighi | 15 |
| 155. | macky arizala | 15 |
| 156. | HOPE ABARANWOLU | 15 |
| 157. | Christopher Wood | 15 |
last 3 solved tasks
| | |
| --- | --- |
| In the picture below are 6 words hidden, can you find one of them? | |
| There are 6 words hidden in the picture, can you find 1 of 6? | |
| The picture shows two parents, two children and their pets sitting down and enjoying reading their books. But there in and among them are six hidden words. Find 1 of 6 Words Hidden in the Picture. | |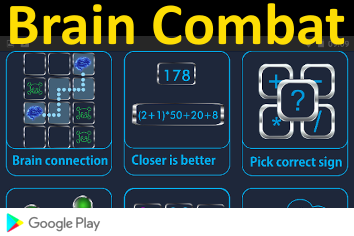 Sidney W. Fox
Born 24 Mar 1912; died 10 Aug 1998 at age 86.Sidney Walter Fox was an American biochemist who was interested in the biological origin of life, rather than tracing a strictly biochemical path. He gave the name proteinoid to the protein-like polymer that results from a mixture of amino acids subjected to such considerable heating as would be present during the volcanic primordial earth. Fox observed that when proteinoids or "thermal proteins," are placed in water, they self-organize into microspheres or protocells, possible precursors of the contemporary living cell. Fox argued that RNA or DNA need not date back to the origin of life, and he showed that proteinoid microspheres exhibit growth, metabolism, reproduction (by budding), and responsiveness to stimuli - all properties of life - though without a genetic system.
Would you like me to be your friend?
Kathy began a job as an elementary school counselor and she was eager to help.
One day, during recess, Kathy noticed a young girl standing by herself on one side of the playing field while the rest of the kids were playing a game of soccer.
A while later, Kathy walked over to the young girl and offered, "Would you like me to be your friend?"
The girl looked at Kathy suspiciously, then said hesitantly, "Okay, I guess so..."
"Why are you standing here all alone?" asked Kathy.
"Because," the little girl said with great exasperation, "I'm the goalie!"