Brain Teasers User Profile
macky arizala
short ranking list

| | | |
| --- | --- | --- |
| 167. | ghenflor1 | 15 |
| 168. | hamed sedighi | 15 |
| 169. | macky arizala | 15 |
| 170. | Christopher Wood | 15 |
| 171. | T J | 15 |
last 3 solved tasks
| | |
| --- | --- |
| In the picture below are 6 words hidden, can you find one of them? | |
| There are 6 words hidden in the picture, can you find 1 of 6? | |
| The picture shows two parents, two children and their pets sitting down and enjoying reading their books. But there in and among them are six hidden words. Find 1 of 6 Words Hidden in the Picture. | |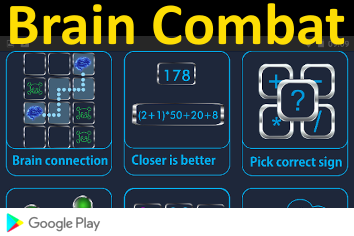 Volcanic lake gases
In 1986, more than 1700 people died when toxic gas erupted from Lake Nyos, a volcanic lake in the West African nation of Cameroon. The gas was carbon dioxide which, being more dense than air, hugged the ground and flowed down valleys. The cloud travelled as far as 15 miles (25 km) from the lake. It was moving fast enough to flatten vegetation, including a few trees. In addition to the human deaths caused by suffocation, 845 people were hospitalized and 3,000 cattle died. Lake Nyos is a few square kilometres in area, and is around 200 m deep. It is situated in the crater formed from the collapse of the pipe feeding a now extinct volcano.
My memory
An agitated patient was stomping around the psychiatrist's office, running his hands through his hair, almost in tears.
"Doctor, my memory's gone. Gone! I can't remember my wife's name. Can't remember my children's names. Can't remember what kind of car I drive. Can't remember where I work. It was all I could do to find my way here."
"Calm down. How long have you been like this?"
"Like what?"