Brain Teasers User Profile
Quang Ngô
short ranking list

| | | |
| --- | --- | --- |
| 254. | Sean Newman | 6 |
| 255. | Verica Vuk | 6 |
| 256. | Quang Ngô | 6 |
| 257. | goran blešić | 6 |
| 258. | rj malacas | 6 |
last 3 solved tasks
| | |
| --- | --- |
| If c2233 - 1433a = 3ba9c find number abc. Multiple solutions may exist. | |
| During what month do people sleep the least? | |
| The computer chose a secret code (sequence of 4 digits from 1 to 6). Your goal is to find that code. Black circles indicate the number of hits on the right spot. White circles indicate the number of hits on the wrong spot. | |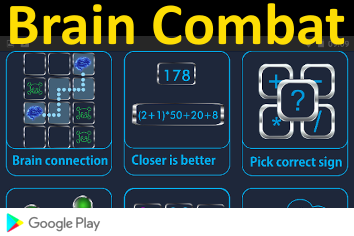 Plane lands on ship
In 1911, the first landing of an aircraft on a ship took place as pilot Lt. Eugene B. Ely brought his 50-hp Curtiss pusher biplane in for a safe landing on a 119-ft wooden platform attached the deck of the U.S.S. Pennsylvania in San Francisco Harbor. To arrest his plane upon landing, its landing gear was provided with hooks adapted to catch ropes secured by sandbags stretched across the landing platform. Improved versions of this ingenious arrangement were to become standard equipment on aircraft carriers. After spending an hour aboard the ship, he took off and flew back to his hangar near San Francisco. These flights demonstrated the adaptability of aircraft to ship-board operations. The previous year, on 14 Nov 1910 he first made a take off from a ship.
Jones came into the office an...
Jones came into the office an hour late for the third time in one week and found the boss waiting for him.
"What's the story this time, Jones?" he asked sarcastically. "Let's hear a good excuse for a change."
Jones sighed, "Everything went wrong this morning, Boss. The wife decided to drive me to the station. She got ready in ten minutes, but then the drawbridge got stuck. Rather than let you down, I swam across the river — look, my suit's still damp — ran out to the airport, got a ride on Mr. Thompson's helicopter, landed on top of Radio City Music Hall, and was carried here piggyback by one of the Rockettes."
"You'll have to do better than that, Jones," said the boss, obviously disappointed. "No woman can get ready in ten minutes."