Brain Teasers User Profile
Kevin Moran
short ranking list

| | | |
| --- | --- | --- |
| 573. | Hứa Toàn Phong | 1 |
| 574. | Great Escape Rooms 2 | 1 |
| 575. | Kevin Moran | 1 |
| 576. | Eudald Elias | 1 |
| 577. | Simon H | 1 |
last 3 solved tasks
| | |
| --- | --- |
| If 1+4=5, 2+5=12 and 3+6=21 then 5+8=? | |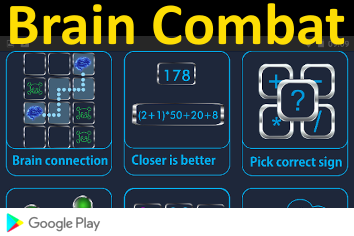 Thomas Mudge
Died 14 Nov 1794 (born Sep 1717).English watchmaker who invented the lever escapement (about 1757). He made one for Queen Charlotte, but few others. It eventually came to displace all other types of watch escapements, and remains the only type of escapement being presently manufactured for watches. It consists of an escape wheel, the "lever" itself and a balance wheel. The lever, when acted on by the balance wheel, locks and unlocks the escape wheel, allowing power to flow through the gear train in a uniform motion. He was the first to use stones for pallets and impulse pins. From 1771, he worked on the development of the chronometer. He sent one for its first trial in 1774, for which he was eventually was awarded £3,000 by the House of Commons.
Rosary and Two Martinis
A priest was sent to a very small church in the backwoods of Alaska. After a couple of years the Bishop decided to pay the priest a visit to see how he was doing. The priest said that it was a really lonely job and that he didn't think that he could have made it without his Rosary and two martinis each day. With that the priest said to the Bishop, "Would you like to have a martini with me?" The Bishop said, "Yes, that would be nice." The priest turned around and hollered toward the kitchen, "Rosary, would you fix us two martinis please?"