Brain Teasers User Profile
Dick Hurtzbad
short ranking list

| | | |
| --- | --- | --- |
| 300. | Patrick Maher | 4 |
| 301. | wrath sas | 4 |
| 302. | Dick Hurtzbad | 4 |
| 303. | Jolana J | 4 |
| 304. | Ulrike Harvey | 4 |
last 3 solved tasks
| | |
| --- | --- |
| See negative of movie scene and guess the title. Length of words in solution: 4,4,7 | |
| Guess the Name of the Movie Represented in the Image. | |
| See negative of movie scene and guess the title. Length of words in solution: 5,6 | |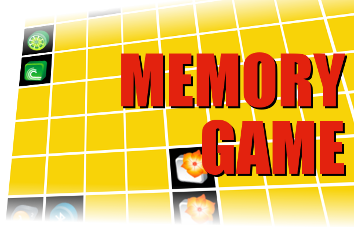 August von Wassermann
Born 21 Feb 1866; died 16 Mar 1925 at age 59.German bacteriologist whose discovery of a universal blood-serum test (1906) for syphilis helped extend the basic tenets of immunology to diagnosis. "The Wassermann reaction," in combination with other diagnostic procedures, is still employed as a reliable indicator for the disease. A positive reaction when the blood or spinal fluid of the patient is tested indicates the presence of antibodies formed as a result of infection with syphilis (even though symptoms of the disease may not be observable at the time). A few other diseases, however (such as leprosy), also sometimes produce a positive Wassermann reaction. In addition, he developed inoculations against cholera, typhoid, and tetanus. He was a student of bacteriologist Robert Koch.
Where is God?
A couple had two little boys who were always getting into trouble. Their parents knew that if any mischief occurred in their village, their sons were probably involved.
The boys' mother heard that an elder in town had been successful in disciplining children, so she asked if he would speak with her sons. The elder agreed, but asked to see them separately.
So, the mother sent her youngest son first, in the morning. The elder, a huge man with a booming voice, sat the boy down and asked him sternly, "Where is God?" The boy's mouth dropped open, but he made no response.So the elder repeated the question in an even sterner tone, "Where is God!!?" Again the wide-eyed boy made no attempt to answer.
The elder raised his voice and bellowed, "WHERE IS GOD!?" The boy screamed and bolted from the room, ran directly home and dove into a closet, slamming the door behind him.
When his older brother found him hiding, he asked, "What happened?"
The younger brother, gasping for breath, replied, "We are in BIG trouble this time. God is missing, and they think WE did it!"