Brain Teasers User Profile
sana khan
short ranking list

| | | |
| --- | --- | --- |
| 513. | VAHID BAGHERI | 1 |
| 514. | Harun Cancar | 1 |
| 515. | sana khan | 1 |
| 516. | Josephine Josh | 1 |
| 517. | Thomas Cason | 1 |
last 3 solved tasks
| | |
| --- | --- |
| Here is a picture of a cafeteria with words hidden. Find 1 of 6 hidden words in the picture below. | |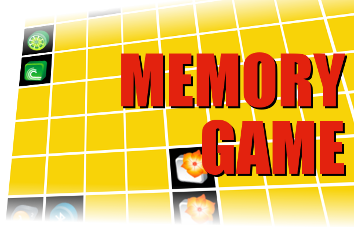 Casein fibre
In 1938, the first U.S. patent was issued for casein fibre (No. 2,140,274). Earl Ovando Whittier and Stephen Philip Gould of Washington, D.C. had first produced casein fibre in December 1935. They dedicated the patent "to the free use of the people of the United States of America." Casein is the main protein found in milk. Their invention was to produce dispersions of casein (mixed usually with plasticizers and salts), to be extruded into fibres having the requisite characteristics of strength, water resistance, flexibility, and softness necessary to make them suitable as substitutes for wool and other fibres. Some of the best plasticizers suggested were the fat acids to give the fibres flexibility, softness and water repellancy. Sodium aluminate improved the fibre's strength.
A woman goes into Wal-Mart...
A woman goes into Wal-Mart to buy a rod and reel. She doesn't know which one to get so she just grabs one and goes over to the register. There is a Wal-Mart "associate" standing there with dark shades on. She says, "Excuse me sir...can you tell me anything about this rod and reel?" He says, "Ma'am I'm blind but if you will drop it on the counter I can tell you everything you need to know about it from the sound that it makes." She didn't believe him, but dropped it on the counter anyway. He said, "That's a 6' graphite rod with a Zebco 202 reel and 10 lb. test line...It's a good all around rod and reel and it's $20.00". She says, "Thats amazing that you can tell all that just by the sound Of it dropping on the counter. I think it's what I'm looking for so I'll take it." He walks behind the counter to the register, and in the meantime the woman farts. At first she is embarrassed but then realizes that there is no way he could tell it was her..being blind he wouldn't know that she was the only person around. He rings up the sale and says, "That will be $25.50." She says, "But didn't you say it was $20.00?" He says, "Yes ma'am, the rod and reel is $20.00, the duck call is $3.00, and the stink bait is$2.50."