Brain Teasers User Profile
Anar Mamedov
short ranking list

| | | |
| --- | --- | --- |
| 794. | Sandip Buddhawar | 0 |
| 795. | Alberto Landa | 0 |
| 796. | Anar Mamedov | 0 |
| 797. | Raju Madiga | 0 |
| 798. | Rosalie Kelley | 0 |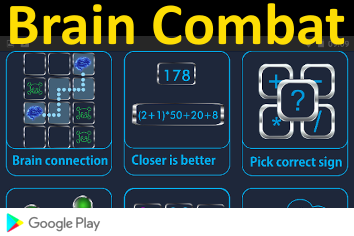 Helium
In 1868, Pierre Janssen discovered a previously unknown bright yellow line in the spectrum of the chromosphere of the sun during a solar eclipse he was observing from India. This was an indication of a new element. For over 30 years, it was assumed the element was only present in the sun since the spectral line was not observed in the lab until 1895 when Sir William Ramsay examined a gas released from treating the mineral cleveite. Ramsay named the new element "helium" after the greek word helios for the sun. discovered helium in the solar spectrum during eclipse.
A trucker who has been out on...
A trucker who has been out on the road for three weeks stops into a brothel outside Vegas. He walks straight up to the Madam, drops down $500 and says, "I want your ugliest woman and a bologna sandwich!!!"
The Madam is astonished. "But sir, for that kind of money you could have one of my finest ladies and a three-course meal."
The trucker replies, "Listen sweetheart, I ain't horny, I'm homesick."