Brain Teasers User Profile
Thinh Ddh
short ranking list

| | | |
| --- | --- | --- |
| 1. | Sanja Šabović | 2794 |
| 2. | Djordje Timotijevic | 2731 |
| 3. | Thinh Ddh | 2544 |
| 4. | Vladimir Krnac | 2540 |
| 5. | Manguexa Wagle | 2417 |
last 3 solved tasks
| | |
| --- | --- |
| CINEMANIA: From which movie is this scene? | |
| Find the country and its capital city, using the move of a chess knight. First letter is N. Length of words in solution: 7,5. | |
| The computer chose a secret code (sequence of 4 digits from 1 to 6). Your goal is to find that code. Black circles indicate the number of hits on the right spot. White circles indicate the number of hits on the wrong spot. | |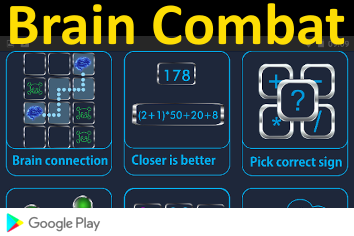 Joseph Kennedy
Born 30 May 1916; died 5 May 1957 at age 40. Joseph William Kennedy was an American chemist and physicist, one of four co-discoverers of plutonium, (element 94) which was produced from uranium oxide bombarded with deuterons in a cyclotron at the Univ. of California at Berkeley. Subsequently, on 28 Mar 1941, Glenn Seaborg, Emilio Segrè and Joseph Kennedy demonstrated that plutonium, like U235, is fissionable with slow neutrons, thus neutrons of any speed, which implies it's a potential fission bomb material. He was a chemistry instructor while working on the research project led by Glenn Seaborg at the University of California, Berkeley. After working with Seaborg, Kennedy was chosen by J. Robert Oppenheimer to lead the Chemistry Division of the Manhattan Project.Image: plutonium hydroxide, 20 microgram in a capillary tube, Sep 1942.
A professor of chemistry wante...
A professor of chemistry wanted to teach his 5th grade class a lesson about the evils of liquor, so he produced an experiment that involved a glass of water, a glass of whiskey, and two worms.
"Now, class, closely observe the worms," said the professor while putting a worm into the water.
The worm in the water writhed about, happy as a worm in water could be. He then put the second worm into the whiskey. It curled up and writhed about painfully, then quickly sank to the bottom, dead as a doornail.
"Now, what lesson can we learn from this experiment?" the professor asked.
Johnny, who naturally sits in back, raised his hand and wisely, responded confidently, "Drink whiskey and you won't get worms."