Brain Teasers User Profile
Thinh Ddh
short ranking list

| | | |
| --- | --- | --- |
| 1. | Sanja Šabović | 2988 |
| 2. | Djordje Timotijevic | 2947 |
| 3. | Thinh Ddh | 2929 |
| 4. | Manguexa Wagle | 2877 |
| 5. | H Tav | 2629 |
last 3 solved tasks
| | |
| --- | --- |
| The aim is to place the some numbers from the list (2, 6, 11, 12, 15, 21, 64, 68, 74, 86) into the empty squares and squares marked with A, B an C. Sum of each row and column should be equal. All the numbers of the magic square must be different. Find values for A, B, and C. Solution is A+B-C. | |
| Can you name the athletes by the picture? | |
| Look carefully the picture and guess the game name. | |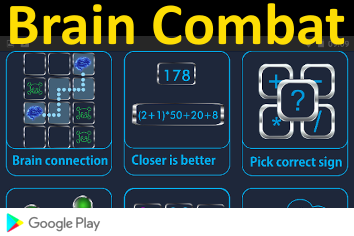 Curie marriage
In 1895, Pierre Curie married Marie Sklodowska (Curie) in Sceaux, France. In 1896, Marie Curie decided to investigate Henri Becquerel's discovery of the radiactivity of uranium, as a research topic for her doctoral thesis. Pierre subsequently followed her into research into radioactivity (1898), for which they were later awarded a Nobel Prize. In 1897 she gave birth to a daughter, Irène who later married Frédéric Joliot and became Irène Joliot-Curie (1926). With her husband, she continued the family's work into radioactivity. They, too, received a Nobel Prize (1935).
A lady went into a bar in Waco...
A lady went into a bar in Waco and saw a cowboy with his feet propped up on a table. He had the biggest boots she'd ever seen.
The woman asked the cowboy if it's true what they say about men with big feet are well endowed.
The cowboy grinned and said, "Shore is, little lady.Why don't you come on out to the bunkhouse and let me prove it to you?"
The woman wanted to find out for herself, so she spent the night with him.
The next morning she handed him a $100 bill.
Blushing, he said, "Well, thankee, ma'am. Ah'm real flattered. Ain't nobody ever paid me fer mah services before."
"Don't be flattered. Take the money and buy yourself some boots that fit."