Brain Teasers User Profile
Pedro Loureiro
short ranking list

| | | |
| --- | --- | --- |
| 252. | Romeo Tan III | 5 |
| 253. | Sanjitsu Akari | 5 |
| 254. | Pedro Loureiro | 5 |
| 255. | Nick Nash | 5 |
| 256. | Jaya Semara Putra | 5 |
last 3 solved tasks
| | |
| --- | --- |
| Who is the mysterious person in the picture? | |
| See negative of movie scene and guess the title. Length of words in solution: 4,4 | |
| Find the 7 letters word. Word may go in all 8 directions. | |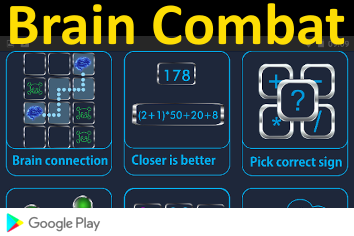 Sandblasting
In 1870, sandblasting was patented by Benjamin Chew Tilghman (26 Oct 1821 - 1901). Compressed air forces sand as an abrasive material through the nozzle of a sandblasting gun. A popular myth holds that Tilghman, when a General in the army, had seen the effect of wind blown sand upon glass windows, in the desert. The sand has etched the glass where unprotected and revealed the contrast against parts that were covered by steel mesh. He has been called the "father of shotpeening." In 1866, he found sulphurous acid would dissolve the intercellular matter of wood, freeing the fibres for pulp, and became famous as the inventor of the sulphite process to make wood pulp for paper production.
Sick Duck
A man took his old duck to the Doctor, concerned because the duck wouldn't eat.
The Doctor explained to the man that as ducks age their upper bills grow down over their lower bills and make it difficult for the animal to pick up it's food.
"What you need to do is gently file the upper bill down even with the lower bill. But you must be extra careful because the duck's nostrils are located in the upper bill and if you file down too far, when the duck takes a drink of water it'll drown."
The man goes about his business and about a week later the Doctor runs into his patient.
"Well, how is that duck of yours?" the Doctor inquires.
"He's dead." declared the heartbroken man.
"I told you not to file his upper bill down too far! He took a drink of water and drowned didn't he?" insisted the Doctor.
"No." lamented the man. "I think he was dead before I took him out of the vise."