Brain Teasers User Profile
Pedro Loureiro
short ranking list

| | | |
| --- | --- | --- |
| 315. | Romeo Tan III | 5 |
| 316. | Sanjitsu Akari | 5 |
| 317. | Pedro Loureiro | 5 |
| 318. | Nick Nash | 5 |
| 319. | Jaya Semara Putra | 5 |
last 3 solved tasks
| | |
| --- | --- |
| Who is the mysterious person in the picture? | |
| See negative of movie scene and guess the title. Length of words in solution: 4,4 | |
| Find the 7 letters word. Word may go in all 8 directions. | |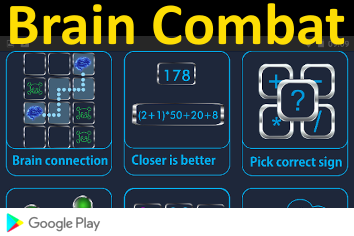 Philipp Lenard
Died 20 May 1947 at age 84 (born 7 Jun 1862). Philipp Eduard Anton von Lenard was a Hungarian-German physicist who received the 1905 Nobel Prize for Physics for his research on cathode rays. He discovered they could leave a cathode ray tube, penetrate thin metal sheets, and travel a short distance in the air, which would become conducting.. In 1902, he observed that a free electron (as in a cathode ray) must have at least a certain energy to ionize a gas by knocking a bound electron out of an atom. His estimate of the required ionization energy for hydrogen was remarkably accurate. Also in 1902, he showed that the photoelectric effect produces the same electrons found in cathode rays, that the photoelectrons are not merely dislodged from the metal surface but ejected with a certain amount of energy.
Time Off
Two factory workers were talking. "I know how to get some time off from work." said the man.
"How do you think you will do that?" said the other one. He proceeded to show her...by climbing up to the rafters, and hanging upside down.
The boss walked in, saw the worker hanging from the ceiling, and asked him what on earth he was doing? "I'm a light bulb" answered the guy.
"I think you need some time off," said the boss. So, the man jumped down and walked out of the factory. The second worker began walking out too. The boss asked her where did she think she was going?
"Home. I can't work in the dark."