Brain Teasers User Profile
Lisa Gifford
short ranking list

| | | |
| --- | --- | --- |
| 328. | Marija Galović | 2 |
| 329. | Vantoan Nguyen | 2 |
| 330. | Lisa Gifford | 2 |
| 331. | Fifi Drex | 2 |
| 332. | Nur Fitria Krismayantie | 2 |
last 3 solved tasks
| | |
| --- | --- |
| There are 6 words hidden in the picture, can you find 1 of 6? | |
| Find 1 of 6 Words Hidden in the Picture. | |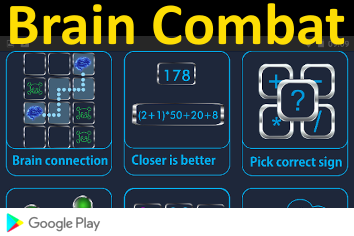 Vladimir Mikhaylovich Komarov
Died 24 Apr 1967 at age 40 (born 16 Mar 1927).Soviet cosmonaut who was the first man known to have died during a space mission. He flew on two space missions. He was Command Pilot of Voskhod I, on a day-long mission, 12-13 Oct 1964. Also on board were Dr. Yegorov, a medical doctor as flight physiologist; and the spacecraft engineer Konstantin Feoktistov. For this landing, the spacecraft's parachutes opened at an altitude of 7 km followed by a soft-landing system that used streams of gases from nozzles to reduce touchdown velocity to near zero. Komarov died during the landing after his second space mission, when he was Commander of Soyuz-I, 23-24 Apr 1967, on a nearly 27 hour flight. On its return, his spacecraft became entangled in its main parachute and fell several miles to Earth.
What Should They Get?
Mrs. Applebee, the 6th grade teacher, posed the following problem to one of her classes:
"A wealthy man dies and leaves ten million dollars. One-fifth is to go to his wife, one-fifth is to go to his son, one-sixth to his butler, and the rest to charity. Now, what does each get?"
After a very long silence in the classroom, Little Johnny raised his hand.
The teacher called on Little Johnny for his answer.
With complete sincerity in his voice, Little Johnny answered, "A lawyer!"