Brain Teasers User Profile
Anand Jain
short ranking list

| | | |
| --- | --- | --- |
| 830. | Kate Moran | 0 |
| 831. | Chalumpol Trararak | 0 |
| 832. | Anand Jain | 0 |
| 833. | Durlav Sarkar | 0 |
| 834. | Frederick Tan | 0 |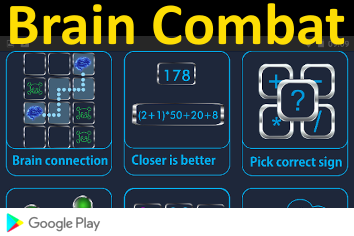 Jacques de Vaucanson
Born 24 Feb 1709; died 21 Nov 1782 at age 73. French inventor of automata - robot devices of later significance for modern industry. In 1737-38, he produced a transverse flute player, a pipe and tabor player, and a mechanical duck, which was especially noteworthy, not only imitating the motions of a live duck, but also the motions of drinking, eating, and "digesting." He made improvements in the mechanization of silk weaving, but his most important invention was ignored for several decades - that of automating the loom by means of perforated cards that guided hooks connected to the warp yarns. (Later reconstructed and improved by J.-M. Jacquard, it became one of the most important inventions of the Industrial Revolution.) He also invented many machine tools of permanent importance.
Home yet?
A middle aged woman sought help from her doctor.
"All my husband does is complain that I never want to have sex with him," she said. "And he's right too. I have no desire at all."
The doctor gave her a prescription and told her to return for a visit in two weeks. After the two weeks were up, she bounced smiling into his office.
"Those pills were great Doc, I'm doin' it twice a night now."
"That's wonderful," said the doctor, "What does your husband say now?"
"How should I know?" she replied. "I ain't been home yet."