Brain Teasers User Profile
Mark Hamilton
short ranking list

| | | |
| --- | --- | --- |
| 433. | Darko Nesovic | 2 |
| 434. | Kristina Ko | 2 |
| 435. | Mark Hamilton | 2 |
| 436. | anithajp jp | 2 |
| 437. | Ankit Verma | 2 |
last 3 solved tasks
| | |
| --- | --- |
| See negative of movie scene and guess the title. Length of words in solution: 3,9 | |
| The computer chose a secret code (sequence of 4 digits from 1 to 6). Your goal is to find that code. Black circles indicate the number of hits on the right spot. White circles indicate the number of hits on the wrong spot. | |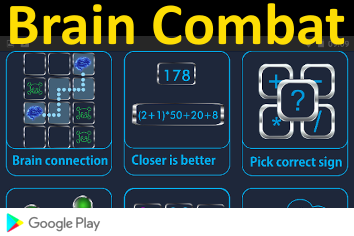 Camille Flammarion
Born 26 Feb 1842; died 3 Jun 1925 at age 83. Nicolas Camille Flammarion was a French astronomer who studied double and multiple stars, the moon and Mars. He is best known as the author of popular, lavishly illustrated, books on astronomy, including Popular Astronomy (1880) and The Atmosphere (1871). In 1873, Flammarion (wrongly) attributed the red color of Mars to vegetation when he wrote "May we attribute to the color of the herbage and plants which no doubt clothe the plains of Mars, the characteristic hue of that planet..."He supported the idea of canals on Mars, and intelligent life, perhaps more advanced than earth's. Flammarion reported changes in one of the craters of the moon, which he attributed to growth of vegetation. He also wrote novels, and late in life he turned to psychic research.
A local United Way office real...
A local United Way office realized that the organization had never received a donation from the town's most successful lawyer. The person in charge of contributions called him to persuade him to contribute.
"Our research shows that out of a yearly income of at least $500,000, you give not a penny to charity. Wouldn't you like to give back to the community in some way?"
The lawyer mulled this over for a moment and replied, "First, did your research also show that my mother is dying after a long illness, and has medical bills that are several times her annual income?"
Embarrassed, the United Way rep mumbled, "Um ... no."
The lawyer interrupts, "or that my brother, a disabled veteran, is blind and confined to a wheelchair?"
The stricken United Way rep began to stammer out an apology, but was interrupted again.
"Or that my sister's husband died in a traffic accident," the lawyer's voice rising in indignation, "leaving her penniless with three children?!"
The humiliated United Way rep, completely beaten, said simply, "I had no idea..."
On a roll, the lawyer cut him off once again, "So if I don't give any money to them, why should I give any to you?"