Brain Teasers User Profile
jenelynn sampani
short ranking list

| | | |
| --- | --- | --- |
| 273. | Shaylee Eiselman | 8 |
| 274. | Teodora Sokić | 8 |
| 275. | jenelynn sampani | 8 |
| 276. | Sneška Se Smeška | 8 |
| 277. | Jasmina Popovic | 8 |
last 3 solved tasks
| | |
| --- | --- |
| A boy and a doctor was fishing. The boy is the doctor's son but the doctor is not the boy's father. Who is the doctor? | |
| John introduces Mary as the daughter of the only son of my father's wife. How is Mary related to John? | |
| Which number is missing? | |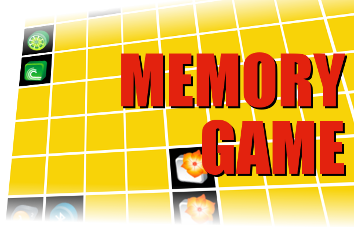 Polypropylene
In 1999, in Bartlesville, Oklahoma, a plaque was placed on the site of the laboratory where the polymer polypropylene was invented, designating it a National Historic Chemical Landmark by the American Chemical Society. The first commercially successful use of the new material was in the Hula Hoop®. In 1951, J. Paul Hogan and Robert L. Banks, research chemists working for Phillips Petroleum Company, discovered the polymer unexpectedly during experiments with catalysts while trying to convert the natural gas components ethylene and propylene into compounds useful for gasoline. Later, they also developed a new catalytic process for making high-density polyethylene. Phillips soon invested in new plastic manufacturing plants.
Getting In An Accident
A Rabbi and a Priest are driving one day and, by a freak accident, have a head-on collision with tremendous force. Both cars are totally demolished, but amazingly, neither of the clerics has a scratch on him.
After they crawl out of their cars, the rabbi sees the priest's collar and says, "So you're a priest. I'm a rabbi.
Just look at our cars.
There is nothing left, yet we are here, unhurt.
This must be a sign from God!"
Pointing to the sky, he continues, "God must have meant that we should meet and share our lives in peace and friendship for the rest of our days on earth."
The priest replies, "I agree with you completely.
This must surely be a sign from God!"
The rabbi is looking at his car and exclaims, "And look at this!
Here's another miracle!
My car is completely demolished, but this bottle of Mogen David wine did not break.
Surely, God wants us to drink this wine and to celebrate our good fortune."
The priest nods in agreement.
The rabbi hands the bottle to the priest, who drinks half the bottle and hands the bottle back to the rabbi.
The rabbi takes the bottle and immediately puts the cap on, then hands it back to the priest.
The priest, baffled, asks, "Aren't you having any, Rabbi?"
The rabbi replies, "Nah... I think I'll wait for the police."