Brain Teasers User Profile
Peter Hine
short ranking list

| | | |
| --- | --- | --- |
| 81. | Diane Elcano | 99 |
| 82. | Vladimir Srbinoski | 99 |
| 83. | Peter Hine | 98 |
| 84. | Maja Pažun | 94 |
| 85. | Emilie Lavigne | 88 |
last 3 solved tasks
| | |
| --- | --- |
| Remove 4 letters from this sequence (IPOROCESSHBES) to reveal a familiar English word. | |
| If 2a7bb + a97ca = 8a4ca find number abc. Multiple solutions may exist. | |
| You can get into me quite easily but you can't get out of me without facing extreme difficulties. Who am I? | |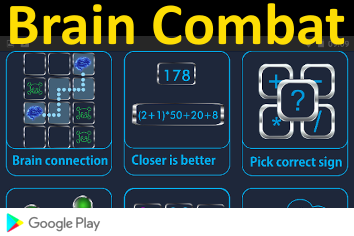 Heinrich Barkhausen
Died 20 Feb 1956 at age 74 (born 2 Dec 1881).Heinrich Georg Barkhausen was a German physicist who discovered the Barkhausen effect (1919), a principle concerning changes in the magnetic properties of metal. His work in acoustics and magnetism led to the discovery that magnetization affects whole domains of a ferromagnetic material, rather than individual atoms alone. He discovered that a slow, smooth increase of a magnetic field applied to a piece of ferromagnetic material, such as iron, causes it to become magnetized, not continuously but in minute steps. With Karl Kurz, he developed the Barkhausen- Kurz oscillator (1920) for ultrahigh frequencies (forerunner of the microwave tube), leading to understanding of the principle of velocity modulation. He is also known for experiments on shortwave radio transmissions.
Once there was a golfer whose...
Once there was a golfer whose drive landed on an anthill. Rather than move the ball, he decided to hit it where it lay. He gave a mighty swing. Clouds of dirt and sand and ants exploded from the spot. Everything but the golfball. It sat in the same spot.
So he lined up and tried another shot. Clouds of dirt and sand and ants went flying again. The golf ball didn't even wiggle.
Two ants survived. One dazed ant said to the other, "Whoa! What are we going to do?"
Said the other ant, "I don't know about you, but I'm going to get on the ball."