Brain Teasers User Profile
Brendan Chau
short ranking list

| | | |
| --- | --- | --- |
| 245. | Cameron Smith | 10 |
| 246. | Yousif Ali | 10 |
| 247. | Brendan Chau | 10 |
| 248. | Mike Restuccia | 9 |
| 249. | 秀滿清樹 | 9 |
last 3 solved tasks
| | |
| --- | --- |
| Can you solve this Math Puzzle? | |
| MATH PUZZLE: Can you replace the question mark with a number? | |
| If 2 + 3 = 8, 3 + 7 = 27, 4 + 5 = 32, 5 + 8 = 60, 6 + 7 = 72, then, 7 + 8 = ? | |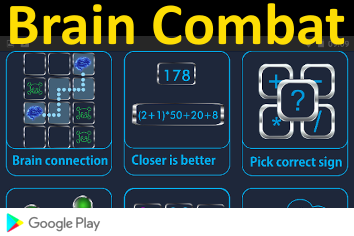 Georg von Kleist
Died 11 Dec 1748 (born c. 1700).Ewald Georg von Kleist was a German clergyman and physicist who was dean of the Cathedral of Kamin. Kleist experimented to store electric charge efficiently, and independently discovered (1745) the Leyden jar, an early form of thecapacitor, which in a different, miniature form is now an important electronic circuit component.The first Leyden jar was a stoppered glass jar partially filled with water with a wire or nail extending through the cork into the water. While holding the jar in one hand, the jar was charged by placing the end of the wire into contact with a static electricity producer, then removed. When Kleist touched the wire with his other hand, a discharge took place, giving himself a violent shock. The device was more thoroughly investigated by Pieter van Musschenbroek (1746).
Silence
After my husband and I had a huge argument, we ended up not talking to each other for days.
Finally, on the third day, he asked where one of his shirts was.
"Oh," I said, "So now you're speaking to me."
He looked confused,
"What are you talking about?"
"Haven't you noticed I haven't spoken to you for three days?" I challenged.
"No," he said, "I just thought we were getting along."