Brain Teasers User Profile
jim white
short ranking list

| | | |
| --- | --- | --- |
| 129. | Ali Monita Coicá | 31 |
| 130. | Shatheesh Chandramohan | 29 |
| 131. | jim white | 29 |
| 132. | Paul Duggan | 28 |
| 133. | Natasa Ilkic | 27 |
last 3 solved tasks
| | |
| --- | --- |
| Remove 5 letters from this sequence (FANOMUIQLIY) to reveal a familiar English word. | |
| NUMBERMANIA: Calculate the number 1469 using numbers [5, 2, 1, 9, 43, 842] and basic arithmetic operations (+, -, *, /). Each of the numbers can be used only once. | |
| The aim is to place the some numbers from the list (4, 5, 7, 14, 15, 17, 27, 33, 55, 67, 68, 70) into the empty squares and squares marked with A, B an C. Sum of each row and column should be equal. All the numbers of the magic square must be different. Find values for A, B, and C. Solution is A*B+C. | |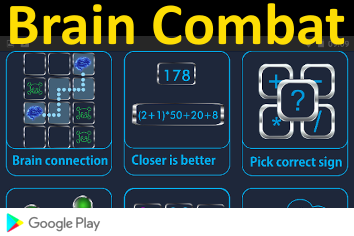 Raymond A. Dart
Died 22 Nov 1988 at age 95 (born 4 Feb 1893). Raymond A(rthur) Dart was an Australian-born South African physical anthropologist and paleontologist whose discoveries of fossil hominids led to significant insights into the evolutionary origins of human beings. In 1924, working with students in the Taung limestone works in Bechuanaland, he rewarded the most interesting find. One seemed at first to be just another primate skull. Then, Dart noticed how amazingly close to human it looked. He recognized as a "missing link" in the evolution from ape to man. Dart had found the Taung child, only three years old at the time of death. He named it Australopithecus africanus, "australis" meaning south and "pithecus" meaning ape. His theory is now generally accepted, but was originally very controversial.
Freud's patient
One of Sigmund Freud's early patients rushed out into an Austrian afternoon on her way to meet her best friend at a coffee house.
Over Cappuccino and Viennese pastries, she suddenly burst out crying.
Her friend begged her to share what was wrong.
"Oh, it's just terrible," she wailed. "Today the doctor told me I'm in love with my father, and. . .and. . .and you know, he's a married man!"