Brain Teasers User Profile
jim white
short ranking list

| | | |
| --- | --- | --- |
| 134. | Sandra Navi Young | 31 |
| 135. | fuad suliman | 31 |
| 136. | jim white | 31 |
| 137. | Ali Monita Coicá | 31 |
| 138. | Shatheesh Chandramohan | 29 |
last 3 solved tasks
| | |
| --- | --- |
| If cbb4c + a3b88 = ccc52a find number abc. Multiple solutions may exist. | |
| Look at the series (31, 124, 868, 19096, ?), determine the pattern, and find the value of the next number! | |
| Remove 5 letters from this sequence (FANOMUIQLIY) to reveal a familiar English word. | |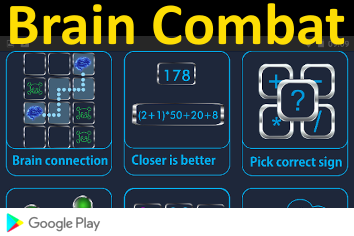 Gerard Kitchen O'Neill
Died 27 Apr 1992 at age 65 (born 6 Feb 1927).Gerard Kitchen O'Neill was an American physicist who invented the colliding-beam storage ring which increased the energy output of particle accelerators by utilizing beams of particles moving through a ring-shaped chamber in opposite directions. He constructed two storage rings at Stanford in 1959, and the technique soon was adopted for numerous high-energy installations. As a leading advocate of space colonization, he wrote in his book The High Frontier (1978), that space colonies could be the ultimate solution to such terrestrial problems as pollution, overpopulation, and the energy shortage. He designed a 1-km long sealed cylindrical space station to be built primarily of processed lunar materials and using solar energy. It would be capable of sustaining a human colony indefinitely in space between the Earth and the Moon.
Credit Cards
Abe and Esther are flying to Australia for a two week vacation to celebrate their 40th anniversary.
Suddenly, over the public address system, the Captain announces, "Ladies and Gentlemen, I am afraid I have some very bad news. Our engines have ceased functioning and we will attempt an emergency landing.
Luckily, I see an uncharted island below us and we should be able to land on the beach. However, the odds are that we may never be rescued and will have to live on the island for the rest of our lives!"
Thanks to the skill of the flight crew, the plane lands safely on the island. An hour later Abe turns to his wife and asks, "Esther, did we pay our $5,000 PBS pledge check yet?"
No, sweetheart," she responds.
Abe, still shaken from the crash landing, then asks, "Esther, did we pay our American Express card yet?"
"Oh, no! I'm sorry. I forgot to send the check," she says.
"One last thing, Esther. Did you remember to send checks for the Visa and MasterCard this month?" he asks.
"Oh, forgive me, Abie," begged Esther. "I didn't send that one, either."
Abe grabs her and gives her the biggest kiss in 40 years.
Esther pulls away and asks him, "What was that for?"
Abe answers, "They'll find us!"