Brain Teasers User Profile
jim white
short ranking list

| | | |
| --- | --- | --- |
| 132. | Sandra Navi Young | 31 |
| 133. | fuad suliman | 31 |
| 134. | jim white | 31 |
| 135. | Ali Monita Coicá | 31 |
| 136. | Shatheesh Chandramohan | 29 |
last 3 solved tasks
| | |
| --- | --- |
| If cbb4c + a3b88 = ccc52a find number abc. Multiple solutions may exist. | |
| Look at the series (31, 124, 868, 19096, ?), determine the pattern, and find the value of the next number! | |
| Remove 5 letters from this sequence (FANOMUIQLIY) to reveal a familiar English word. | |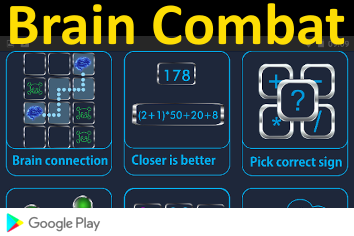 Rocket air mail
In 1936, the first U.S. rocket air mail flight was made at Greenwood Lake, N.Y. in the Gloria. This rocket was 11-ft long with a 15-ft wing spread, fueled by alcohol and liquid oxygen. It carried 4,323 letters and 1,826 postcards. Each cover was franked with special rocket stamps in addition to the regular postage stamps. The flight was sponsored by Frido W. Kessler. The rocket inventors were Willey Ley, Louis Goodman and Hugh Franklin Pierce.
The three wishes
One day, a man was walking down the street when he saw a genie lamp in a nearby alley. Excitedly, he picked it up and rubbed it. A genie came out and said, "I will grant you three wishes, Master!"
The man was so happy, his first wish was, "I want a billion dollars!!!!!!"
"Your wish has been granted, a billion dollars is now in your bank account."
The man was even happier. "I want a beautiful woman!"
"Your wish has been granted," the genie said and a beautiful woman appeared!
"This is great!" said the man. Not wanting to waste his last wish, he decided to think about it for awhile longer. "I can't think of another wish right now, can I tell you later?"
"Make it so, whenever you say your wish, it will be granted."
The next day, the man was driving down the road, as happy as ever. He heard a popular commercial song on the radio and decided to sing along with it.
"Oooooh, I wish I were an Oscar-Mayer weinerrr......"