Brain Teasers User Profile
Elena Canton
short ranking list

| | | |
| --- | --- | --- |
| 300. | Tom Benard Amwata | 3 |
| 301. | Purna Praharshita Gunturi | 3 |
| 302. | Elena Canton | 3 |
| 303. | shivam gupta | 3 |
| 304. | richard hamm | 3 |
last 3 solved tasks
| | |
| --- | --- |
| Look at the series (1, 32, 243, 1024), determine the pattern, and find the value of the next number! (Author: Dejan Marsenic) | |
| What is the missing number? | |
| Brian is born on the original Christmas, in the stable next door. He spends his life being mistaken for a messiah. Film was made in 1979. | |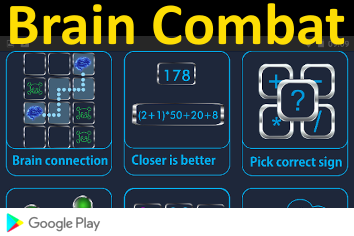 Alexis Bouvard
Born 27 Jun 1767; died 7 Jun 1843 at age 75.French astronomer who was the director of the Paris Observatory, and is noted for discovering eight comets and writing Tables astronomiques of Jupiter and Saturn (1808) and of Uranus (1821). Bouvard's tables accurately predicted orbital locations of Jupiter and Saturn, but his tables for Uranus failed, leading him to hypothesize that irregularities were caused by an unknown perturbing body. This spurred observations leading to the discovery of Neptune by Adams and Leverrier.
Once upon a time, a man appear...
Once upon a time, a man appeared in a village and announced to the villagers that he would buy monkeys for $10 each.
The villagers, knowing there were many monkeys, went to the forest and started catching them. The man bought thousands at $10 each and, as supply started to diminish, the villagers stopped their effort.
He then announced that he would buy monkeys at $20 each. This renewed the villagers efforts and they started catching monkeys again.
Soon, the supply diminished and people started going back to their farms. The offer increased to $25 each and the supply of monkeys became so scarce it was an effort to even find a monkey, let alone catch it!
The man now announced that he would buy monkeys at $50 each! However, since he had to go to the big city on some business, his assistant would buy on his behalf.
The assistant told the villagers, "Look at all these monkeys in the big cage that my boss has already collected. I will sell them to you at $35 and when my boss returns, you can sell them to him for $50."
The villagers rounded up all their savings and bought all the monkeys for 700 billion dollars.
They never saw the man or his assistant again, only lots and lots of monkeys!
Now you have a better understanding of how the
WALL STREET BAILOUT PLAN WORKS!!!
It doesn't get much clearer than this........