Brain Teasers User Profile
Академия Интеллекта
short ranking list

| | | |
| --- | --- | --- |
| 482. | Brooke-Rose Tomlin | 1 |
| 483. | cheng zuo | 1 |
| 484. | Академия Интеллекта | 1 |
| 485. | kranti kiran kumar Gedela | 1 |
| 486. | simon smith | 1 |
last 3 solved tasks
| | |
| --- | --- |
| There are 6 words hidden in the picture, can you find 1 of 6? | |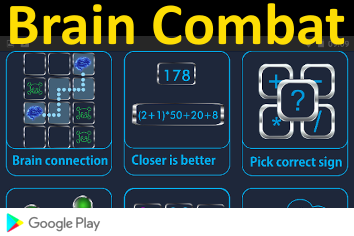 Joseph Aspdin
Died 20 Mar 1855 (born c. Dec 1778). English pioneer in the development of the cement industry. The eldest son of a bricklayer, he became interested in making advanced cements for rendering brickwork. On 21 Oct 1824, he patented Portland Cement, a calcined mixture of limestone, clay and water, so named because he thought its colour resembled Portland Stone. He established his first cement works at Kirkgate in Wakefield (1825-38) and established a new works there in 1843. He retired the following year, and the business was taken over by his elder son, James. His younger son William had already set up his own business in Rotherhithe, London (1841) where he manufactured an improved cement. Sir Marc Brunel used William Aspin's cement in his Thames railway tunnel for its greater strength.
A man went to his dentist beca...
A man went to his dentist because he feels something wrong in his mouth. The dentist examines him and says, "That new upper plate I put in for you six months ago is eroding. What have you been eating?" The man replies, "All I can think of is that about four months ago my wife made some asparagus and put some stuff on it that was delicious - Hollandaise sauce. I loved it so much I now put it on everything --meat, toast, fish, vegtables, everything." "Well," says the dentist, "that's probably the problem. Hollandaise sauce is made with lots of lemon juice, which is highly corrosive. It's eaten away your upper plate. I'll make you a new plate, and this time use chrome." "Why chrome?" asks the patient. To which the dentist replies, "It's simple. Everyone knows that there's no plate like chrome for the Hollandaise!"