Brain Teasers User Profile
Piotr Pastusiak
short ranking list

| | | |
| --- | --- | --- |
| 248. | Mike Restuccia | 9 |
| 249. | 秀滿清樹 | 9 |
| 250. | Piotr Pastusiak | 9 |
| 251. | Zee | 9 |
| 252. | Lazar Tanasijevic | 9 |
last 3 solved tasks
| | |
| --- | --- |
| Background picture associated with the solution. | |
| Background picture associated with the solution. | |
| See negative of movie scene and guess the title. Length of words in solution: 3,3 | |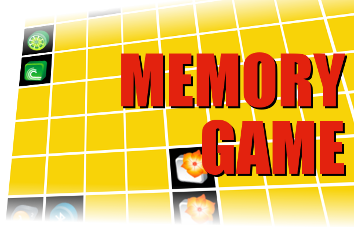 Bulletin of the Atomic Scientists
In 1945, the first newsletter, Vol. 1, No. 1, was published that would become the The Bulletin of the Atomic Scientists, later noted for its Doomsday Clock on the cover. After the first Soviet hydrogen bomb test on 12 Aug 1953, to represent the urgency to avoid humanity's catastrophic destruction, the hands of the clock on the Sep 1953 cover (Vol. 9, No. 7) were advanced to two minutes to midnight—the closest to nuclear Doomsday (midnight) they have ever been. The minute hand has been moved backward and forward over the years representing lessening or increasing urgency of problems regarding world's nuclear proliferation, and, the more recent additional concerns for climate change and bioweapons.
Baseball In Heaven
Two old guys, Abe and Sol, are sitting on a park bench feeding pigeons and talking about baseball, like they do every day.
Abe turns to Sol and says, "Do you think there's baseball in heaven?"
Sol thinks about it for a minute and replies, "I dunno. But let's make a deal: if I die first, I'll come back and tell you if there's baseball in heaven, and if you die first, you do the same."
They shake on it and sadly, a few months later, poor Abe passes on.
One day soon afterward, Sol is sitting there feeding the pigeons by himself when he hears a voice whisper, "Sol... Sol..."
Sol responds, "Abe! Is that you?"
"Yes it is, Sol," whispers Abe's ghost.
Sol, still amazed, asks, "So, is there baseball in heaven?"
"Well," says Abe, "I've got good news and bad news."
"Gimme the good news first," says Sol.
Abe says, "Well... there is baseball in heaven."
Sol says, "That's great! What news could be bad enough to ruin that!?"
Abe sighs and whispers, "You're pitching on Friday."