Brain Teasers User Profile
robert daley
short ranking list

| | | |
| --- | --- | --- |
| 511. | Leela tulugu | 1 |
| 512. | Kathryn Oliver | 1 |
| 513. | robert daley | 1 |
| 514. | Christopher Lamke | 1 |
| 515. | Vinita Sangwan | 1 |
last 3 solved tasks
| | |
| --- | --- |
| You use a knife to slice my head and weep beside me when I am dead. What am I? | |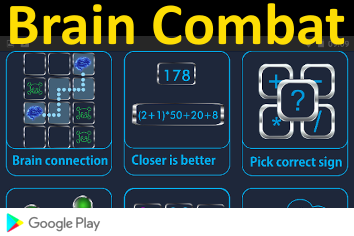 Alan B. Shepard Jr.
Died 21 Jul 1998 at age 74 (born 18 Nov 1923).Alan Bartlett Shepard, Jr. was an American astronaut who was America's first man in space and one of only 12 humans who walked on the Moon. Named as one of the nation's original seven Mercury astronauts in 1959, Shepard became the first American into space on 5 May 1961, riding a Redstone rocket on a 15-minute suborbital flight that took him and his Freedom 7 Mercury capsule 115 miles in altitude and 302 miles downrange from Cape Canaveral, FL. (His flight came three weeks after the launch of Soviet cosmonaut Yuri Gagarin, who on 12 Apr 1961, became the first human space traveler on a one-orbit flight lasting 108 minutes.) Although the flight of Freedom 7 was brief, it was a major step for the U.S. in a race with the USSR.
Republican or Democrat?
A woman in a hot air balloon realized she was lost. She lowered her altitude and spotted a man in a boat below. She shouted to him, "Excuse me, can you help me? I promised a friend I would meet him an hour ago, but I don't know where I am." The man consulted his portable GPS and replied, "You're in a hot air balloon, approximately 30 feet above a ground elevation of 2346 feet above sea level. You are at 31 degrees, 14.97 minutes north latitude and 100 degrees, 49.09 minutes west longitude.
She rolled her eyes and said, "You must be a (political party)." "I am,"replied the man. "How did you know?" "Well," answered the balloonist, everything you told me is technically correct, but I have no idea what to do with your information, and I'm still lost. Frankly, you've not been much help to me."
The man smiled and responded, "You must be a (political party)." "I am,"replied the balloonist. "How did you know?" "Well," said the man, "you don't know where you are or where you're going. You've risen to where you are, due to a large quantity of hot air. You made a promise that you have no idea how to keep, and you expect me to solve your problem. You're in exactly the same position you were in before we met but, somehow, now it's my fault."