Brain Teasers User Profile
Tommy Lee
short ranking list

| | | |
| --- | --- | --- |
| 462. | Yuliana Erzerumtseva | 0 |
| 463. | Jenny Jung | 0 |
| 464. | Tommy Lee | 0 |
| 465. | Cindy Stclair | 0 |
| 466. | Hayley Martin | 0 |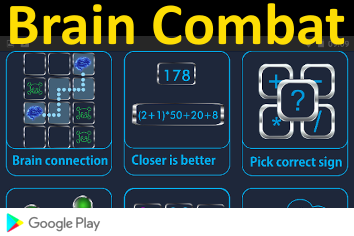 Johann Heinrich von Thünen
Born 24 Jun 1783; died 22 Sep 1850 at age 67.German agriculturalist best known for his work on the relationship of the costs of commodity transportation to the location of production. He used his farm as a source of facts for his theoretical work in agricultural economics. He built a theoretical model which he used to find the important factors that determined the most profitable location of various branches of agriculture in relation to their sources of demand. His theory of rent was similar to that of Ricardo. He set out a theory of distribution based on marginal productivity, using calculus, and he could be considered one of the founders of marginal analysis. Nearing his death, he asked that his famous equation for the marginal product of labor be carved into his tombstone.
For his final project in a sta...
For his final project in a statistics class, a student decided to conduct a survey. He chose to find out peoples' favorite pastimes.
The teacher required that he sample at least 100 people, so he started out his project visiting a fairly large apartment building near the university.
He knocked on the first door and a man answered.
"Sir, what is your name?" asked the student.
"John."
"Sir, I'm doing a school study and would like to know what is your favorite pastime?"
"Watching bubbles in the bath," came the reply.
He liked the esoterical answer and continued down the hall, until he came to the next door.
He asked again, "Sir, what is your name?"
"Jeff."
"Sir, Would you please tell me your favorite pastime?"
"Watching bubbles in a bath," was the answer.
Quite amused and confused, he went on to ask a good number of people in the building and all of them had the same pastime..."watching bubbles in a bath".
He left the building and walked across the street where there were several row houses, to continue the survey.
At the first house, he knocks and an attractive girl opens the door.
Our surveyor starts again - "What is your name?"
"Bubbles."