Brain Teasers User Profile
Alice Lansangan
short ranking list

| | | |
| --- | --- | --- |
| 749. | Sherry-Ann Duley | 0 |
| 750. | Sarah Canada | 0 |
| 751. | Alice Lansangan | 0 |
| 752. | Bharathi | 0 |
| 753. | F1ak Games | 0 |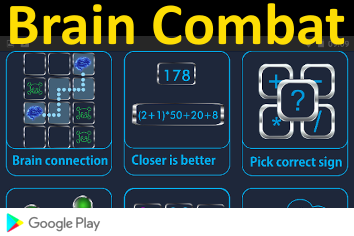 Harold Delos Babcock
Born 24 Jan 1882; died 8 Apr 1968 at age 86.American astronomer who with his son, Horace, invented the solar magnetograph (1951), for detailed observation of the Sun's magnetic field. With their magnetograph the Babcocks measured the distribution of magnetic fields over the solar surface to unprecedented precision and discovered magnetically variable stars. In 1959 Harold Babcock announced that the Sun reverses its magnetic polarity periodically. Babcock's precise laboratory studies of atomic spectra allowed others to identify the first "forbidden" lines in the laboratory and to discover the rare isotopes of oxygen. With C.E. St. John he greatly improved the precision of the wavelengths of some 22,000 lines in the solar spectrum, referring them to newly-determined standards.
The Cab Ride
A cab driver pulled up at a stop sign near Central Park in New York. A stark naked woman jumped out from behind a bush, opened the back door of the cab and demanded to be taken to the airport. The cab driver kept looking back at his passenger in the rear view mirror, and she became irritated and said, "Why do you keep staring at me?" The cab driver replied, "Well, you don't have any clothes on and no place to carry any money and I am wondering how you are going to pay your fare?"
The woman opened her legs and pointed to her crotch and said, "How about me paying with this?"
The cab driver looked back at the woman and said, "Do you have anything smaller?"