Brain Teasers User Profile
Gemini Tay
short ranking list

| | | |
| --- | --- | --- |
| 176. | Digvijay Singh | 19 |
| 177. | Radmila Gavrilov | 19 |
| 178. | Gemini Tay | 19 |
| 179. | Daniela Jakubovski | 19 |
| 180. | Kathy Wu | 18 |
last 3 solved tasks
| | |
| --- | --- |
| A woman is asked to spy on a group of Nazi friends in South America. How far will she have to go to ingratiate herself with them? Film was made in 1946. | |
| See negative of movie scene and guess the title. Length of words in solution: 4,4 | |
| See negative of movie scene and guess the title. Length of words in solution: 7,5 | |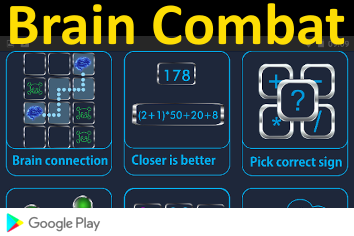 Andreas Vesalius
Died 15 Oct 1564 at age 49 (born 31 Dec 1514). Flemish anatomist who, as a university teacher insisted on conducting detailed dissections on human cadavers personally. His De humani corporis fabrica (On the structure of the human body) of 1543 marked a real departure from the work of the 2nd-century anatomist Galen, and provided detailed and accessible information against which future anatomists could compare their observations. Vesalius was the teacher of Gabriel Fallopius, who was in turn tutor to Hieronymous Fabricius, who then taught William Harvey. This lineage supervised the most dramatic reassessment of the anatomy and function of the human body that had occurred for centuries — and can be said to have started the modern science of medicine.
Gas Station Fill-up
There was this gas station in "redneck country" trying to increase it's sales, so the owner put up a sign saying "Free Sex with Fill-up."
Soon a "redneck" customer pulled in, filled his tank, and then asked for his free sex.
The owner told him to pick a number from (1) to (10), and if he guessed correctly, he would get his free sex. The buyer then guessed (8) and the proprietor said, "No, you were close. The number was (7). Sorry, no free sex this time but maybe next time".
Some time thereafter, the same man, along with his buddy this time, pulled in again for a fill-up, and again he asked for his free sex. The proprietor again gave him the same story and asked him to guess the correct number. The man guessed (2) this time, and the proprietor said, "Sorry, it was (3). You were close but no free sex this time".
As they were driving away, the driver said to his buddy, "I think that game is rigged and he doesn't give away free sex". The buddy replied, "No, it's not rigged -- my wife won twice last week."