Brain Teasers User Profile
Gemini Tay
short ranking list

| | | |
| --- | --- | --- |
| 143. | Nenad Golubovic | 19 |
| 144. | Digvijay Singh | 19 |
| 145. | Gemini Tay | 19 |
| 146. | Kathy Wu | 18 |
| 147. | Radmila Gavrilov | 18 |
last 3 solved tasks
| | |
| --- | --- |
| A woman is asked to spy on a group of Nazi friends in South America. How far will she have to go to ingratiate herself with them? Film was made in 1946. | |
| See negative of movie scene and guess the title. Length of words in solution: 4,4 | |
| See negative of movie scene and guess the title. Length of words in solution: 7,5 | |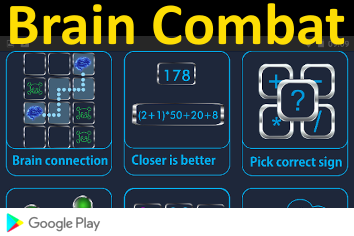 Bernardo Alberto Houssay
Died 21 Sep 1971 at age 84 (born 10 Apr 1887).Argentine physiologist and corecipient, with Carl and Gerty Cori, of the 1947 Nobel Prize for Physiology or Medicine. He was noted for discovering how pituitary hormones regulate the amount of blood sugar (glucose) in animals. The hypophysis, or the pituitary gland, is an important, but small secreting gland at the base of the brain, where it lies sunk in a bony hollow in the most sheltered spot of the whole body. Its size is that of a bean in man, a pea in the dog, and a radish seed in the large toad Bufo marinus, which is plentiful in the Argentine. Houssay worked with dogs from which the hypophysis, or sometimes only its anterior lobe, was surgically removed. He then found that a daily implantation of anterior lobe of hypophysis from toads on the operated animals protected the latter from unbalanced levels of insulin, otherwise present.
Redneck Wants To Fight
There were some backwoods hillbillies living across the river from each other, who feuded constantly. John hated Clarence with a passion and never passed up a chance to throw rocks across the river at Clarence. This went on for years until one day the Corps of Engineers came to build a bridge across that river. John was elated; he told his wife that finally he was going to get the chance to cross over and whip Clarence.
He left the house and returned in a matter of minutes. His wife asked what was wrong, didn't he intend to go over the bridge and whip Clarence? He replied that he never had really seen Clarence up close and didn't realize his size until he started over the bridge and saw the sign: "CLEARANCE 8 FT 3 IN"