Brain Teasers User Profile
Donya Sayah
short ranking list

| | | |
| --- | --- | --- |
| 116. | Mihailo Misa | 32 |
| 117. | Zlatan Aleksic | 32 |
| 118. | Donya Sayah | 31 |
| 119. | Donald Bradley | 31 |
| 120. | Sandra Navi Young | 30 |
last 3 solved tasks
| | |
| --- | --- |
| Look carefully the picture and guess the song title. | |
| Look carefully at the picture and guess the name of the actor who is sitting to the left. | |
| The aim is to place the some numbers from the list (6, 20, 23, 26, 27, 28, 29, 33, 39, 42, 46) into the empty squares and squares marked with A, B an C. Sum of each row and column should be equal. All the numbers of the magic square must be different. Find values for A, B, and C. Solution is A-B-C. | |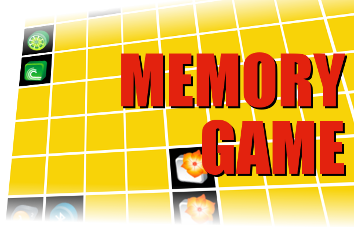 Gustavus Swift
Born 24 Jun 1839; died 29 Mar 1903 at age 63.American manufacturer and inventor of the first refrigerated railroad cars. These improved his handling of the supply of beef from western states to the Chicago meat company of which he was a partner. No longer was it necessary to ship live cattle for slaughter in the East. Upon the huge success of this venture, he founded a new company with his brother, Swift and Company, worth $25 million at his death. The alliances he made with two other major meat suppliers, J.O. Armour and Edward Morris, formed such a monopoly that the "Beef Trust" was broken up by action of the Supreme Court in 1905. Swift further pioneered products such as glue, soap, and margarine to make use of the parts of cattle previously discarded.
Walking through Chinatown, a t...
Walking through Chinatown, a tourist is fascinated with all the Chinese restaurants, shops, signs and banners. He turns a corner and sees a building with the sign, "Hans Olaffsen's Laundry."
"Hans Olaffsen?" he muses. "How in hell does that fit in here?" So he walks into the shop and sees an old Chinese gentleman behind the counter.
The tourist asks, "How did this place get a name like 'Hans Olaffsen's Laundry?'" The old man answers, "Is name of owner."
The tourist asks, "Well, who and where is the owner?" "Me...is right here," replies the old man.
"You? How did you ever get a name like Hans Olaffsen?"
"Is simple," says the old man. "Many, many year ago when come to this country, was stand in line at Documentation Center. Man in front was big blonde Swede. Lady look at him and go, 'What your name?' He say,'Hans Olaffsen.' Then she look at me and go, 'What your name?'"
"I say Sem Ting."