Brain Teasers User Profile
Donya Sayah
short ranking list

| | | |
| --- | --- | --- |
| 156. | Mihailo Misa | 32 |
| 157. | Zlatan Aleksic | 32 |
| 158. | Donya Sayah | 31 |
| 159. | Donald Bradley | 31 |
| 160. | Sandra Navi Young | 31 |
last 3 solved tasks
| | |
| --- | --- |
| Look carefully the picture and guess the song title. | |
| Look carefully at the picture and guess the name of the actor who is sitting to the left. | |
| The aim is to place the some numbers from the list (6, 20, 23, 26, 27, 28, 29, 33, 39, 42, 46) into the empty squares and squares marked with A, B an C. Sum of each row and column should be equal. All the numbers of the magic square must be different. Find values for A, B, and C. Solution is A-B-C. | |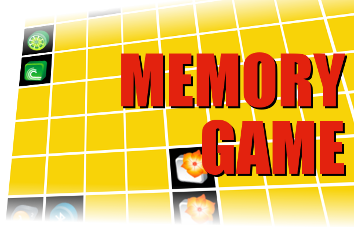 John J. Audubon stamp
In 1940, a U.S. 1¢ stamp was issued commemorating John James Audubon. The stamp was one of a series of 35 stamps recognizing Famous Americans, including four other scientists and five inventors. A first day of issue ceremony was held by the Post Office Department in St. Francisville, Louisiana, site of the John J. Audubon State Park. He was a self-taught artist and naturalist who illustrated his ornithological books. He was featured on a second stamp in 1985 as part of the Great Americans series. His bird portraits appeared on four later stamps: Columbia Jay (1963, airmail 1967) Long-billed Curlew (one of the Four Centuries of American Art series,1998) and most recently Tanager Birds (American Treasures series, 27 Jun 2002).
A man went to his doctor, seek...
A man went to his doctor, seeking help for his terrible addiction to cigars. The doctor was quite familiar with his very compulsive patient, so recommended an unusual and quite drastic form of aversion therapy.
"When you go to bed tonight, take one of your cigars, unwrap it, and stick it completely up your butt. Then remove it, rewrap it, and place it back with all the others, in such a fashion as you can't tell which one it is. The aversion is obvious, you won't dare smoke any of them, not knowing which is the treated cigar."
"Thanks doc, I'll try it." And he did. But three weeks later he came back and saw the doctor again.
"What? My recommendation didn't work? It was supposed to be effective even in the most addictive of cases, such as yours is!" answered the doctor.
"Well, it kind of worked, doc. At least I was able to transfer my addiction," replied the patient.
"What is that supposed to mean?" demanded the doctor.
"Well, I don't smoke cigars anymore, but now I can't go to sleep at night unless I have a cigar shoved up my butt."