Brain Teasers User Profile
Mircea Sabau
short ranking list

| | | |
| --- | --- | --- |
| 508. | Neelima Subrahmanyam | 1 |
| 509. | Ondřej Nentvich | 1 |
| 510. | Mircea Sabau | 1 |
| 511. | VAHID BAGHERI | 1 |
| 512. | Harun Cancar | 1 |
last 3 solved tasks
| | |
| --- | --- |
| There is a figure below (a rectangle). You can see different colors depicting different regions of the figure. The labels on the top of a region defines the area of that region. Can you find the area of the green shaded region labelled with a question mark? | |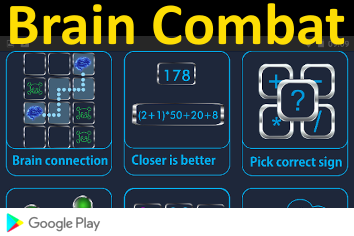 Sir Ernest Rutherford
Died 19 Oct 1937 at age 66 (born 30 Aug 1871). (1st Baron Rutherford of Nelson) Sir Ernest Rutherford was a New Zealand-English physicist who laid the groundwork for the development of nuclear physics. He worked under Sir J. J. Thomson at Cambridge University (1895-98). Then he collaborated with Frederick Soddy in studying radioactivity. On 1 Sep 1898 he dateda paper naming alpha particles and beta particles (Gamma radiation was discovered in 1900 by Paul Villard.) the following year. In 1905, with Soddy, he announced that radioactive decay involves a series of transformations. In 1907, with Hans Geiger and Ernest Marsden, he devised the alpha-particle scattering experiment that led in 1911 to the discovery of the atomic nucleus. In 1919 he achieved the artificial splitting of light atoms. In 1908 he was awarded the Nobel Prize for Chemistry.
A lawyer walks into a bar and ...
A lawyer walks into a bar and sits down next to a drunk who is closely examining something held in his fingers. The lawyer watches the drunk for a while till he finally gets curious enough to ask what it is.
"Well," said the drunk, "it looks like plastic and feels like rubber."
"Let me have it," said the lawyer. Taking it, he began to roll it between his thumb and forefinger, examining it closely. "Yes," he finally said, "it does look like plastic and feel like rubber, but i don't know what it is. Where did you get it?"
"From my nose," the drunk replied.