Brain Teasers User Profile
Mircea Sabau
short ranking list

| | | |
| --- | --- | --- |
| 431. | Neelima Subrahmanyam | 1 |
| 432. | Ondřej Nentvich | 1 |
| 433. | Mircea Sabau | 1 |
| 434. | VAHID BAGHERI | 1 |
| 435. | Harun Cancar | 1 |
last 3 solved tasks
| | |
| --- | --- |
| There is a figure below (a rectangle). You can see different colors depicting different regions of the figure. The labels on the top of a region defines the area of that region. Can you find the area of the green shaded region labelled with a question mark? | |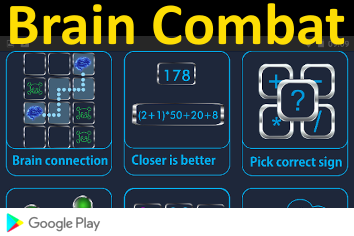 Pierre-Joseph Pelletier
Born 22 Mar 1788; died 19 Jul 1842 at age 54. French chemist who is known for his research in partnership with Joseph-Bienaimé Caventou into vegetable bases and the resulting contributions of alkaloid chemistry to the field of medicine. They helped found the chemistry of vegetable alkaloids. They isolated chlorophyll (1817), for which they coined the French name chlorophyle in Ann. de Chimie (1818), IX, 195. Their alkaloid discoveries included strychnine (1818), brucine (1819), quinine (1820), caffeine (1821), and cinchonine. In 1823, using elementary closed-tube analyses in which the alkaloids were combusted, they discovered nitrogen was present in the compounds. Alkaloids are organic compounds which form water-soluble salts that perform various functions in medicine, including analgesics (pain-killers), and respiratory stimulants.
Few people understand what it means to really be there for somebody
Few people understand what it means to really be there for somebody. And that's the toughest part about being on a journey, you realize the main ones that said they will ride with you, are the first ones to fall off. People make promises when the sun is shining and make excuses when the storm comes. That's why I am always thankful for the rain. It washes away the unnecessary. The reality is, you could be amazing, genuine and sincere but still be overlooked. Having a good thing is so hard because meeting a strong person is so rare. So I've learned to understand when people run from me, I realize my kind of love ain't for everybody.