Brain Teasers User Profile
Mircea Sabau
short ranking list

| | | |
| --- | --- | --- |
| 474. | Neelima Subrahmanyam | 1 |
| 475. | Ondřej Nentvich | 1 |
| 476. | Mircea Sabau | 1 |
| 477. | VAHID BAGHERI | 1 |
| 478. | Harun Cancar | 1 |
last 3 solved tasks
| | |
| --- | --- |
| There is a figure below (a rectangle). You can see different colors depicting different regions of the figure. The labels on the top of a region defines the area of that region. Can you find the area of the green shaded region labelled with a question mark? | |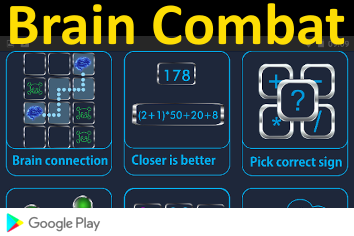 1,000th pulsar
In 1998, the discovery of the 1,000th pulsar in our galaxy was announced in a press release by the Jodrell Bank Observatory, University of Manchester, using the 64-meter Parkes Radio Telescope in New South Wales, Australia. A "multibeam"receiver was installed on the telescope in early 1997. This allowed the astronomers from England, Australia, United States, and Italy to find pulsars much faster than before. On average, they found a new pulsar in every hour of observing. By this date, the researchers had found more than 200 pulsars and they expected to find another 600 more before the survey ended. The "multibeam"receiver used consists of 13 hexagonally arranged receivers that allow simultaneous observations.
One day the first grade teache...
One day the first grade teacher was reading the story of the Three Little Pigs to her class. She came to the part of the story where the first pig was trying to accumulate the building materials for his home. She read,"...and so the pig went up to the man with the wheel barrow full of straw and said, "Pardon me sir, but may I have some of that straw to build my house?"
The teacher paused then asked the class, "And what do you think that man said?"
One little boy raised his hand and said, "I think he said'Holy Sh*t! A talking pig!'"
The teacher was unable to teach for the next 10 minutes.