Brain Teasers User Profile
Mircea Sabau
short ranking list

| | | |
| --- | --- | --- |
| 500. | Neelima Subrahmanyam | 1 |
| 501. | Ondřej Nentvich | 1 |
| 502. | Mircea Sabau | 1 |
| 503. | VAHID BAGHERI | 1 |
| 504. | Harun Cancar | 1 |
last 3 solved tasks
| | |
| --- | --- |
| There is a figure below (a rectangle). You can see different colors depicting different regions of the figure. The labels on the top of a region defines the area of that region. Can you find the area of the green shaded region labelled with a question mark? | |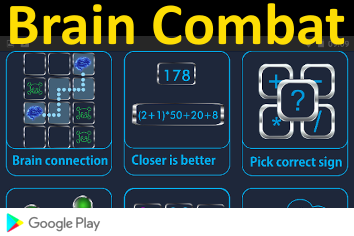 Triton
In 1989, the U.S. space probe Voyager 2 fired its thrusters to bring it closer to Neptune's mysterious moon Triton. This later photograph (left) shows a false-color image of Triton, taken two days before closest approach. At 2,700 km diameter, Triton is Neptune's largest satellite. The smallest features resolvable in this image are about 47 km across. The image is a composite of three images taken through ultraviolet, green, and violet filters.
A Million Dollars
A man was taking it easy, lying on the grass and looking up at the clouds. He was identifying shapes when he decided to talk to GOD.
"GOD", he said, "How long is a million years?"
GOD answered, "In my frame of reference, it's about a minute."
The man asked, "GOD, how much is a million dollars?"
GOD answered, "To Me, it's a dime."
The man then asked, "GOD, can I have a dime?"
GOD said, "In a minute."