Brain Teasers User Profile
Glen Kotzer
short ranking list

| | | |
| --- | --- | --- |
| 96. | 석완징 | 105 |
| 97. | macho chesh | 102 |
| 98. | Glen Kotzer | 101 |
| 99. | Mita Kojd | 100 |
| 100. | Diane Elcano | 99 |
last 3 solved tasks
| | |
| --- | --- |
| I like to twirl my body but keep my head up high. After I go in, everything becomes tight. What am I? | |
| Look at the series (0, 3, 8, 15, 24, 35, 48, ?), determine the pattern, and find the value of the next number! | |
| Remove 3 letters from this sequence (HTEAAWCHER) to reveal a familiar English word. | |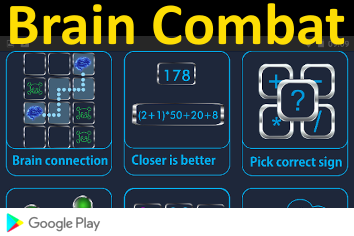 Oswald Avery
Born 21 Oct 1877; died 20 Feb 1955 at age 77. Oswald Theodore Avery was a Canadian-American biochemist and immunologist whose research on pneumococcus bacteria made him one of the founders of immunochemistry. His research laid the groundwork for modern genetics and molecular biology. Avery spent most of his research life at Rockefeller Institute where he made important contributions to the understanding of the pneumococcus organism, a particularly virulent bacterium that caused lobar pneumonia. Prior to Avery's work, genetic material was assumed to be protein. At age 67, Avery made his most important discovery when he proved conclusively that DNA from the nucleus of the cell is the genetic material, in a seminal 1944 paper co-authored by Colin MacLeod and Maclyn McCarty.
The Iowa Wage and Hour Departm...
The Iowa Wage and Hour Department claimed a man owning a small farm was not paying proper wages to his help and sent an agent to interview him.
"I need a list of your employees and how much you pay them," demanded the agent.
"Well, there are my hired hands. One has been with me for four years; the other for three. I pay them each $600 a week, plus free room and board. The cook has been here for 18 months, and I pay her $500 a month plus free room and board. Then there's the half-wit that works here about 18 hours a day. He takes home $10 a week and I buy him a bottle of bourbon every week," replied the farmer.
"That's the guy I want to talk to; the half-wit," said the agent.
The farmer said, "That would be me."