Brain Teasers User Profile
Glen Kotzer
short ranking list

| | | |
| --- | --- | --- |
| 96. | 석완징 | 105 |
| 97. | macho chesh | 102 |
| 98. | Glen Kotzer | 101 |
| 99. | Mita Kojd | 100 |
| 100. | Diane Elcano | 99 |
last 3 solved tasks
| | |
| --- | --- |
| I like to twirl my body but keep my head up high. After I go in, everything becomes tight. What am I? | |
| Look at the series (0, 3, 8, 15, 24, 35, 48, ?), determine the pattern, and find the value of the next number! | |
| Remove 3 letters from this sequence (HTEAAWCHER) to reveal a familiar English word. | |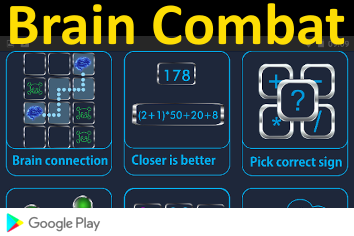 Gustave Le Bon
Died 13 Dec 1931 at age 90 (born 7 May 1841). French social psychologist best known for his study of the psychological characteristics of crowds, The Crowd, Study of Popular Mind. In this early effort to explain group behavior, Lebon's gave two propositions: that people in groups adopt a group mind, and that groups are emotional and irrational. He theorizes that in the right situations, the emotions of one person spread through the group like a cold through a schoolhouse. Control mechanisms such as values, ethics, and learned social rules are broken down and forgotten for the time. He was also the author of a number of works on social psychology, in which he expounded theories of national traits and racial superiority.
Benefits of the Revival
After the revival had concluded, the three pastors were discussing the results with one another.
The Methodist minister said, "The revival worked out great for us! We gained 4 new families."
The Baptist preacher said, "We did better than that! We gained 6 new families."
The Presbyterian pastor said, "Well, we did even better than that! We got rid of our 10 biggest trouble makers!"