Brain Teasers User Profile
Cody Rookus
short ranking list

| | | |
| --- | --- | --- |
| 315. | Ankit Verma | 2 |
| 316. | Amna Altaf | 2 |
| 317. | Cody Rookus | 2 |
| 318. | Jennifer Bird | 2 |
| 319. | Ivan Harris | 2 |
last 3 solved tasks
| | |
| --- | --- |
| Find the next number in this series: 5, 7, 12, 19, 31, 50, ? | |
| What number should fill in the blank? (8, 43, 11, 41, ?, 39, 17) | |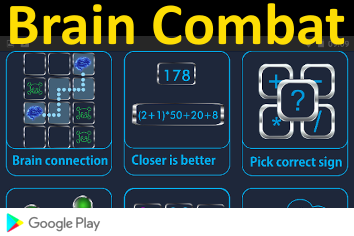 Mars landing
In 1971, the U.S.S.R. Mars 3 was launched. It arrived at Mars on December 2, 1971. The lander was released from the Mars 3 orbiter and became the first spacecraft to land successfully on Mars. It failed after relaying 20 seconds of video data to the orbiter. The Mars 3 orbiter returned data until Aug 1972, sending measurements of surface temperature and atmospheric composition. The first USSR Mars probe was launched 10 Oct 1960, but it failed to reach earth orbit. The next four USSR probes, including Mars 1, also failed. The USA Mariner 3 Mars Flyby attempt in 1964 failed when its solar panels did not open. USA's Mariners 4, 6, and 7 successfully returned Mars photos. Also in 1971, the USSR Mars 2 lander crashed.
After eight days of backpackin...
After eight days of backpacking with my wife, we were looking pretty scruffy. One morning she came to breakfast in a baseball cap, her shoulder length hair sticking out at odd angles.
"Darling," she said, "does my hair make me look like a water buffalo?"
I thought for a moment, then said, "If I tell you the truth, do you promise not to charge?"