Brain Teasers User Profile
Sandra Navi Young
short ranking list

| | | |
| --- | --- | --- |
| 150. | Donya Sayah | 31 |
| 151. | Donald Bradley | 31 |
| 152. | Sandra Navi Young | 31 |
| 153. | jim white | 31 |
| 154. | Ali Monita Coicá | 31 |
last 3 solved tasks
| | |
| --- | --- |
| What represents the following text 7641PI? | |
| Find the country and its capital city, using the move of a chess knight. First letter is C. Length of words in solution: 7,7,4. | |
| Who is the mysterious person in the picture? | |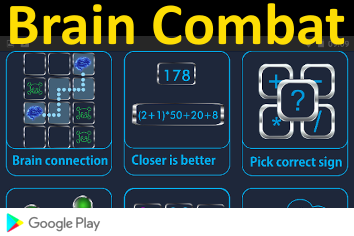 Robert F. Furchgott
Died 19 May 2009 at age 92 (born 4 Jun 1916).Robert Francis Furchgott was an American pharmacologist who shared (with Louis J. Ignarro and Ferid Murad) the 1998 Nobel Prize in Physiology or Medicine for the discovery that nitric oxide (NO) acts as a signaling molecule in the cardiovascular system. Their combined work uncovered an entirely new mechanism by which blood vessels in the body relax and widen. Nitric oxide (NO), produced by one cell, acts by penetrating membranes and regulating the function of another cell. Nerves and hormones are well known as signal carriers, but this discovery was a totally new signaling principle in a biological system.
A lawyer's dog, running about...
A lawyer's dog, running about unleashed, beelines for a butcher shop and steals a roast.
Butcher goes to lawyer's office and asks, "If a dog running unleashed steals a piece of meat from my store, do I have a right to demand payment for the meat from the dog's owner?"
The lawyer answers, "Absolutely."
"Then you owe me $8.50. Your dog was loose and stole a roast from me today."
The lawyer, without a word, writes the butcher a check for $8.50.
In a few days, the butcher opens the mail and finds an envelope from the lawyer: $20 due for a consultation.