Brain Teasers User Profile
Chris Welch
short ranking list

| | | |
| --- | --- | --- |
| 469. | John Eccles | 2 |
| 470. | Natalie Greaves | 2 |
| 471. | Chris Welch | 2 |
| 472. | Pandora | 2 |
| 473. | Touhid Khan | 2 |
last 3 solved tasks
| | |
| --- | --- |
| MATH PUZZLE: Can you replace the question mark with a number? | |
| What's the least number of chairs you would need around a table to sit four fathers, two grandfathers, and four sons? | |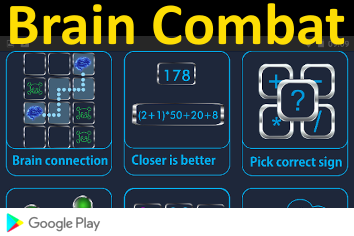 Helium
In 1868, Pierre Janssen discovered a previously unknown bright yellow line in the spectrum of the chromosphere of the sun during a solar eclipse he was observing from India. This was an indication of a new element. For over 30 years, it was assumed the element was only present in the sun since the spectral line was not observed in the lab until 1895 when Sir William Ramsay examined a gas released from treating the mineral cleveite. Ramsay named the new element "helium" after the greek word helios for the sun. discovered helium in the solar spectrum during eclipse.
Three old men were sitting aro...
Three old men were sitting around talking about who had the worst health problems. The seventy-year-old said, "Have I got a problem. Every morning I get up at 7:30 and have to take a piss, but I have to stand at the toilet for an hour 'cause my pee barely trickles out."
"Heck, that's nothing, " said the eighty year old. "Every morning at 8:30 I have to take a shit, but I have to sit on the can for hours because of my constipation. It's terrible".
The ninety-year-old said, "You guys think you have problems! Every morning at 7:30 I piss like a racehorse, and at 8:30 I shit like a pig. The trouble with me is, I don't wake up till eleven."