Brain Teasers User Profile
Nimish Mittal
short ranking list

| | | |
| --- | --- | --- |
| 160. | Atila Tot | 27 |
| 161. | Islam Usman | 26 |
| 162. | Nimish Mittal | 25 |
| 163. | C J H | 25 |
| 164. | Viktor Kiprono | 24 |
last 3 solved tasks
| | |
| --- | --- |
| What common English verb becomes its own past tense by rearranging its letters? | |
| What numbers should replace the question mark? (16, 23, 19, 19, 22, 15, 25, ?) | |
| If ENGLAND is written as 1234526 and FRANCE is written as 785291, how is GREECE coded? | |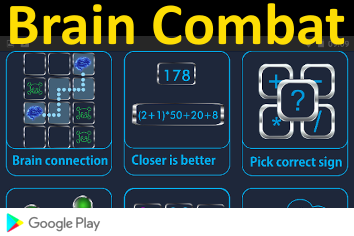 William King Gregory
Born 19 May 1876; died 29 Dec 1970 at age 94. American palaeontologist who specialized in anatomy and particularly in dentition (the development of teeth), in fish and mammals. In 1899, he was invited by Dr. Henry Fairfield Osborn and joined the staff of the American Museum of Natural History, New York. Over the years Dr. Gregory planned and supervised a number of exhibitions for the museum. These included one on men of the Stone Age, completing the Hall of Fishes of the World, and one on anatomy that illustrated the evidence of man's origin from lower members of the order of primates. He published extensively during five decades. His books includeOur Face From Fish to Man (1929) and Evolution Emerging (1951).
Cross-eyed dog
A man took his Rottweiler to the vet and said "My dog's cross-eyed, is there anything you can do for him?"
"Well," said the vet, "lets have a look at him." So he picks the dog up and has a good look at its eyes.
"Hmm," says the vet, "I'm going to have to put him down"
"Just because he's cross-eyed?" says the man.
"No, because he's heavy," says the vet.