Brain Teasers User Profile
Nimish Mittal
short ranking list

| | | |
| --- | --- | --- |
| 133. | Natasa Ilkic | 27 |
| 134. | Thien-Trang Nguyen | 27 |
| 135. | Nimish Mittal | 25 |
| 136. | C J H | 25 |
| 137. | Viktor Kiprono | 24 |
last 3 solved tasks
| | |
| --- | --- |
| What common English verb becomes its own past tense by rearranging its letters? | |
| What numbers should replace the question mark? (16, 23, 19, 19, 22, 15, 25, ?) | |
| If ENGLAND is written as 1234526 and FRANCE is written as 785291, how is GREECE coded? | |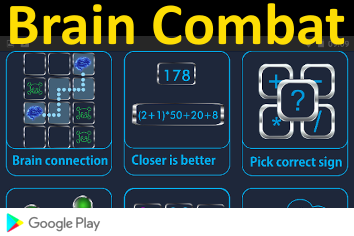 Ali Qushji
Died 16 Dec 1474Ali Qushji, Qushju-zada Abu al-Qasim 'Ala al-Din 'Ali b. Muhammad was a Turkish philosopher, theologian, mathematician, and astronomer who played a prominent intellectual role in the court of the Ulugh Beg in Samarqand (his birthplace) and was after the assassination of his patron invited to Istanbul by Ottoman Sultan Mehmed the Conqueror. Qushji traveled through Iran and Anatolia and eventually assumed a chair in the sciences at the college (madrasa) of Fatih, and later Aya Sofia. His main goal was to free sciences from Aristotelian physical and metaphysical principles. He also entertained the possibility of the Earth's rotation.
Fish trap
This fisherman goes to the river to check an illegal fish trap that he owns. He looks around to make sure there are no Fishing Inspectors about and proceeds to pull the fish trap out to check it.
An Inspector steps out of the bushes, "Ahha!" he said and the fisherman spun around and yelled "Shiiiit!". The Inspector, who wasn't expecting such a response said "Settle down, I'm the Fishing Inspector". "Thank God for that" said the fisherman, "I thought you were the bugger who owned this fish trap".