Brain Teasers User Profile
Nimish Mittal
short ranking list

| | | |
| --- | --- | --- |
| 159. | Atila Tot | 27 |
| 160. | Islam Usman | 26 |
| 161. | Nimish Mittal | 25 |
| 162. | C J H | 25 |
| 163. | Viktor Kiprono | 24 |
last 3 solved tasks
| | |
| --- | --- |
| What common English verb becomes its own past tense by rearranging its letters? | |
| What numbers should replace the question mark? (16, 23, 19, 19, 22, 15, 25, ?) | |
| If ENGLAND is written as 1234526 and FRANCE is written as 785291, how is GREECE coded? | |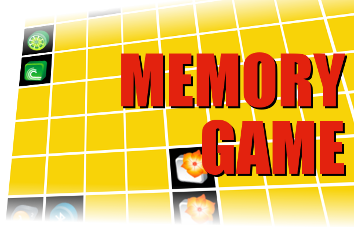 Hideo Shima
Died 18 Mar 1998 at age 96 (born 20 May 1901).Japanese engineer, who designed and supervised the construction of the world's first high-speed "bullet" train, linking Tokyo and Osaka. It began service at 138 mph in Oct 1964. The rail line opened a new era in land transport. (The current generation reaches 169 mph). Shima led Japan's space development programme until 1977 at Japan's National Space Development Agency. In his early career, Shima worked hard to further develop powerful steam locomotives, culminating in the wartime 2-8-2 D51 and D52 for freight and the post-war 4-6-4 C62 for passenger trains. He next developed electrical motive power distributed along the whole train length yielding higher power output on a multiple-unit train without damaging tracks and structures.
Baseball In Heaven
Two old guys, Abe and Sol, are sitting on a park bench feeding pigeons and talking about baseball, like they do every day.
Abe turns to Sol and says, "Do you think there's baseball in heaven?"
Sol thinks about it for a minute and replies, "I dunno. But let's make a deal: if I die first, I'll come back and tell you if there's baseball in heaven, and if you die first, you do the same."
They shake on it and sadly, a few months later, poor Abe passes on.
One day soon afterward, Sol is sitting there feeding the pigeons by himself when he hears a voice whisper, "Sol... Sol..."
Sol responds, "Abe! Is that you?"
"Yes it is, Sol," whispers Abe's ghost.
Sol, still amazed, asks, "So, is there baseball in heaven?"
"Well," says Abe, "I've got good news and bad news."
"Gimme the good news first," says Sol.
Abe says, "Well... there is baseball in heaven."
Sol says, "That's great! What news could be bad enough to ruin that!?"
Abe sighs and whispers, "You're pitching on Friday."