Brain Teasers User Profile
Nadica Stojanović
short ranking list

| | | |
| --- | --- | --- |
| 311. | kishore c.k | 2 |
| 312. | James Mason | 2 |
| 313. | Nadica Stojanović | 2 |
| 314. | Ivanka Kujundzic Orlovic | 2 |
| 315. | Slinky Li | 2 |
last 3 solved tasks
| | |
| --- | --- |
| How many blocks are there? | |
| Find the area of the blue shaded region. Express result to the accuracy of 3 decimal. | |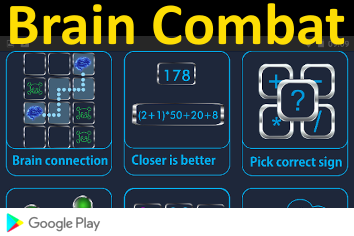 Norman Wingate Pirie
Died 29 Mar 1997 at age 89 (born 1 Jul 1907). British biochemist and virologist who collaborated with Frederick Bawden to demonstrate that the genetic material found in viruses is RNA. Together they obtained about a dozen viruses, or strains of viruses, in semi-crystalline or even crystalline form, including tobacco mosaic virus (TMV). Pirie demonstrated that the preparations contained small amounts of phosphorus and showed conclusively that all contained ribonucleic acid (RNA). This contradicted the early views of Wendell Stanley (a later Nobel laureate), who believed viruses consisted entirely of protein. Bawden and Pirie realized that RNA might be the infective component of viruses; but they were unable to confirm this experimentally, and it was left until 1956 for others to establish.
The Sailor And The Pirate
A sailor meets a pirate in a bar, and take turns boasting of their adventures on the high seas. The sailor notes that the pirate has a peg-leg, hook, and an eyepatch.
The sailor asks "So, how did you end up with the peg-leg?"
The pirate replies "We were in a storm at sea, and I was swept overboard into a school of sharks. Just as my men were pulling me out a shark bit my leg off."
"Wow!" said the sailor. "What about your hook"?
"Well...", replied the pirate, "While my men and I were plundering in the middle east, I was caught stealing from a merchant and the punishment for theft in the middle east is the loss of the hand that steals"
"Incredible!" remarked the sailor. "How did you get the eyepatch"?
"A sea gull dropping fell into my eye.", replied the pirate.
"You lost your eye to a sea gull dropping?" the sailor asked incredulously.
"Well...", said the pirate, "..it was my first day with the hook."