Brain Teasers User Profile
Nadica Stojanović
short ranking list

| | | |
| --- | --- | --- |
| 428. | kishore c.k | 2 |
| 429. | James Mason | 2 |
| 430. | Nadica Stojanović | 2 |
| 431. | Ivanka Kujundzic Orlovic | 2 |
| 432. | Slinky Li | 2 |
last 3 solved tasks
| | |
| --- | --- |
| How many blocks are there? | |
| Find the area of the blue shaded region. Express result to the accuracy of 3 decimal. | |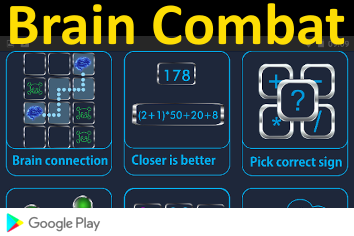 Alfred Day Hershey
Died 22 May 1997 at age 88 (born 4 Dec 1908). American biologist who, along with Max Delbrück and Salvador Luria, won the Nobel Prize for Physiology or Medicine in 1969. The prize was given for research done on bacteriophages (viruses that infect bacteria). This was the famous "blender experiment"(1956). Hershey used an isotope- labeled phage to to infect a bacterial colony and begin to inject their genetic material into the host cells. Then he whirred them in a Waring Blendor to tear the phage particles from the bacterial walls without rupturing the bacteria. Upon examining the bacteria, Hershey found that only phage DNA, but no detectable protein, had been inserted into them. This showed that the DNA was sufficient to transfer to the bacteria all the genetic information needed to produce more phage.
Dane Cook: Dropping Your Phone in Your Own Piss
Im in a new club, by the way. And I dont know if youre first timers like I am, but Im in the I Just Dropped My Cell Phone In My Own Piss Club. Have you done that? Yeah, good times. Im on the phone and I forget that Im using shoulder technique. Urinals were taken so I went in to use the regular john. And as Im standing there, mid-conversation, Im like Are you serious? and it just started to toboggan right down my powerful chest.