Brain Teasers User Profile
Dejan Radovanović
short ranking list

| | | |
| --- | --- | --- |
| 48. | James Lillard | 202 |
| 49. | ভাস্কৰ জ্যোতি | 202 |
| 50. | Dejan Radovanović | 202 |
| 51. | Anas Diab | 194 |
| 52. | hung nguyen sy | 193 |
last 3 solved tasks
| | |
| --- | --- |
| Look carefully at the picture and guess the name of the second actor at the scene. | |
| See negative of movie scene and guess the title. Length of words in solution: 6 | |
| Look carefully at the picture and guess the name of the second actor at the scene. | |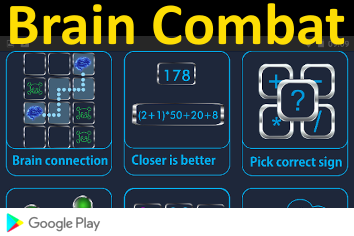 Seaman Asahel Knapp
Born 16 Dec 1833; died 1 Apr 1911 at age 77.American agriculturist who originated originated the method in which an expert demonstrates, farm by farm, new agricultural discoveries and technologies. He introduced improved methods of farming into Louisiana, spurred the development of rice culture in the Southwest, demonstrated methods for curbing the boll weevil in Texas, and inaugurated a federal program of farm demonstrations throughout the South. Knapp's legacy was to bring progressive agricultural methods to the American farmer. An agrarian reformer, to change the pattern of society for the benefit of mankind, he organized a system of county farm and home demonstration agents and boys and girls clubs from which developed the U.S. Cooperative Extension Service.
A woman and her son were takin...
A woman and her son were taking a cab in New York City. It was raining and all the hookers were standing under the awnings.
"Mommy," said the little boy, "what are all those ladies doing?"
"They're waiting for their husbands to get off of work," she replied.
The cabbie turns around and says, "Geez lady, why don't you tell him the truth? They're hookers. They have sex with men for money."
The little boy's eyes get wide and he says, "Is that true, mommy?" His mother, glaring at the cabbie, answers in the affirmative.
After a few minutes, the kid asks, "Mommy what happens to the babies those ladies have?"
"They mostly become cab drivers," she replied.